Seminole Nation we will be using GoFan.co again this year for all athletic events. We are excited for the upcoming athletic season!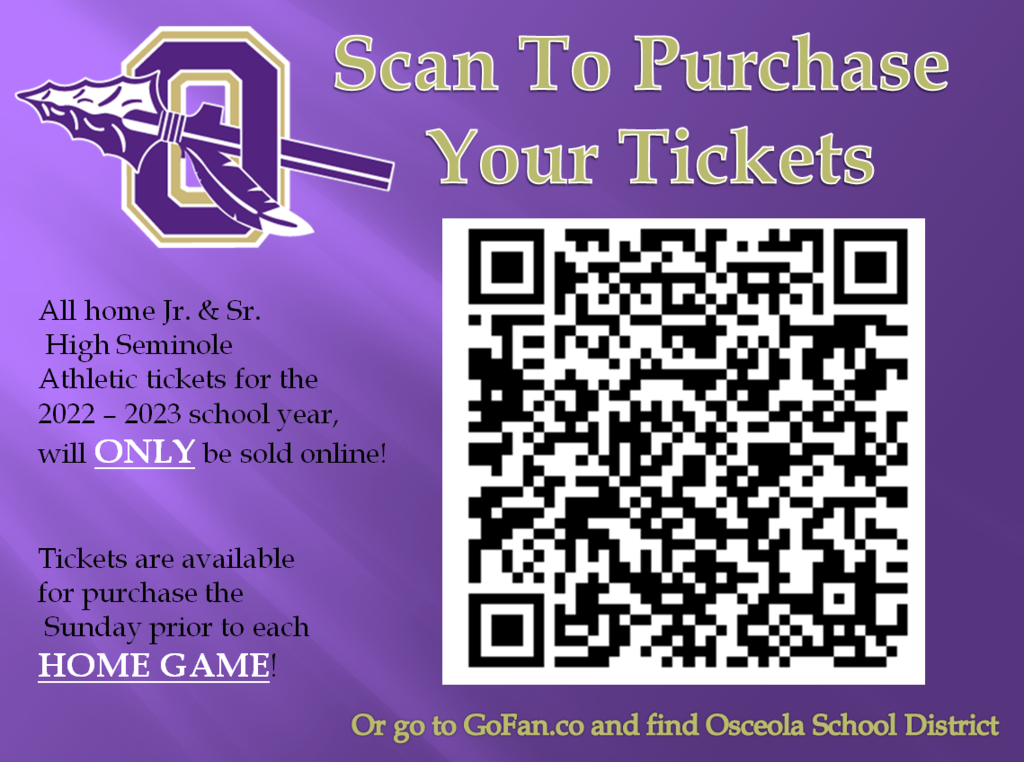 OHS student that are taking advantage of the ANC Early College Program. This program, which is appropriate for college-ready high school students, allows for acceleration of the high school experience while preparing for advanced educational opportunities or the workforce. Pictured are: Alyssa Crafton, Demarius Hackett, Amarah Thomas, Kadan Newson, Keenan Brown, Gabirelle England, Damia Grice, Jakayla White, Sara Wright, Kendah McDonald, BreAnn Fultz-Foster, Tyreion Mitchell, Kayla Cooper, and Logan Slayton. Not Pictured: Torian Bell, Kayla Newson, Azyn Thomas and Cheyenne Wilson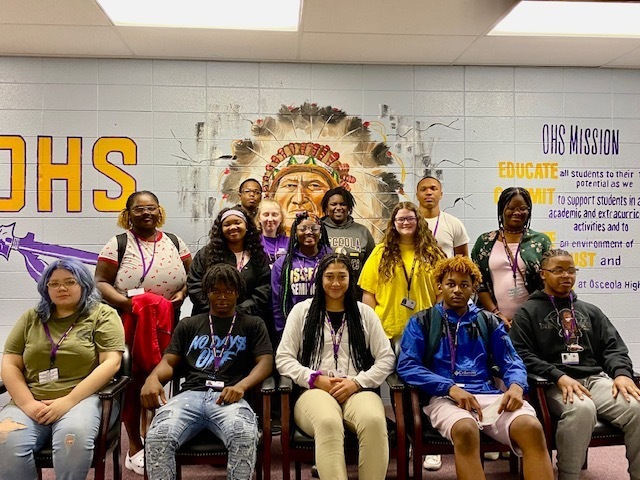 Thank you to everyone who helped us "Stuff the Bus" A big shout out to Warrick Woodson, Joe Harris, Jr, Black Hills Energy and Buddy Wright for your generous donations!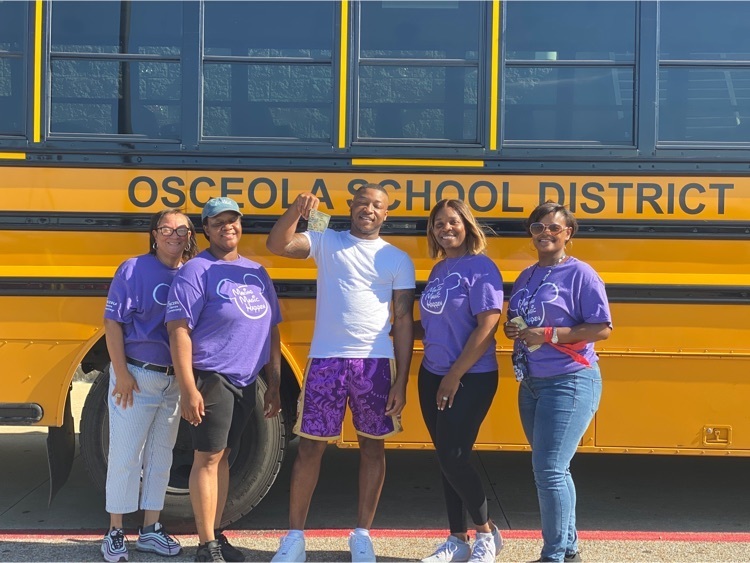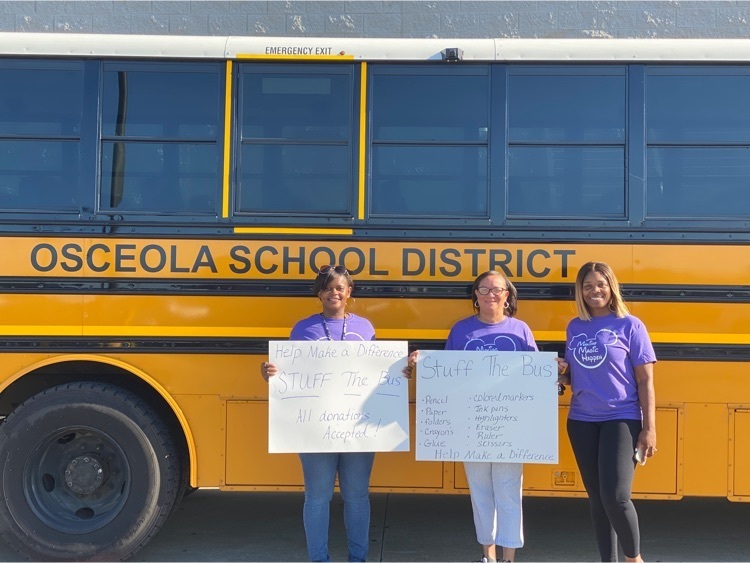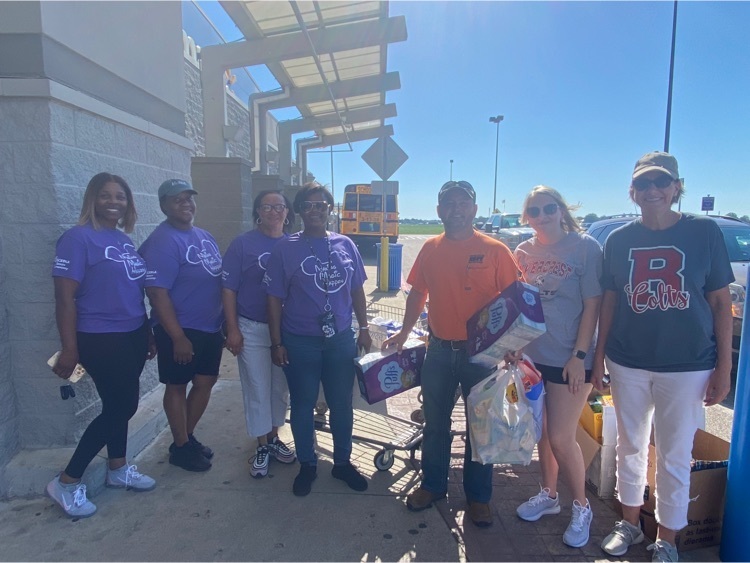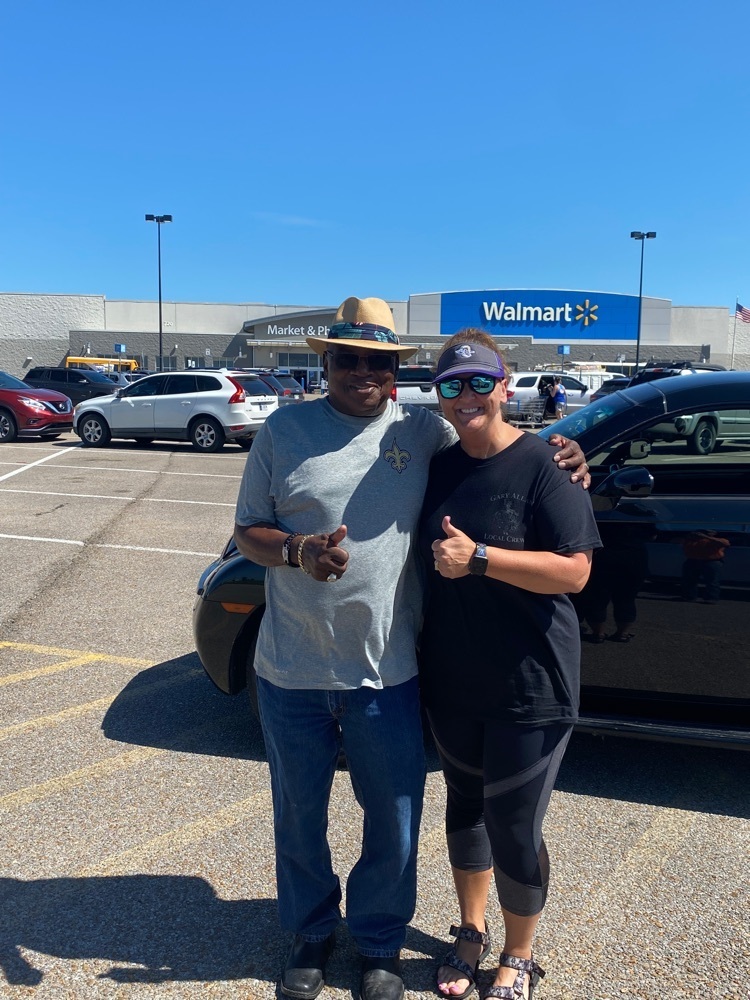 The Choices Learning Center partnered with the Blytheville School of Cosmetology as a new component to their Life Skills Program. This partnership will also allow students who are interested in this field or career path an opportunity to earn professional hours toward their internship or licensure process. This course is taught and facilitated by a licensed instructor, Ms. Michelle Brown. Our students will gain an opportunity to learn and practice lifelong skills in time management, problem-solving, communication and cosmetologist skills. We would like to thank the Blytheville School of Cosmetology this partnership. Also, thanks to the Legacii Educational Development Foundation for donating items to our Cosmetology Program! #ChoicesLearningCenterLifeSkillsProgram #Wearelearning #Ourcareerpathmatters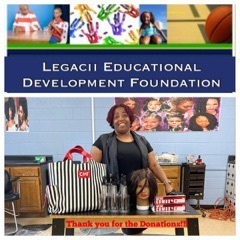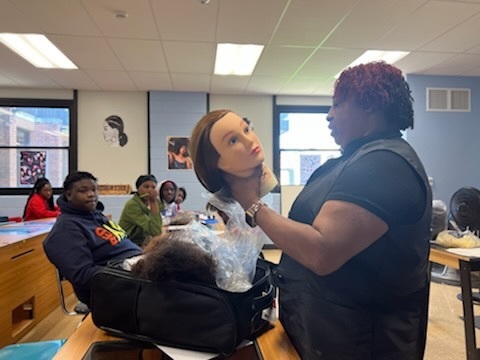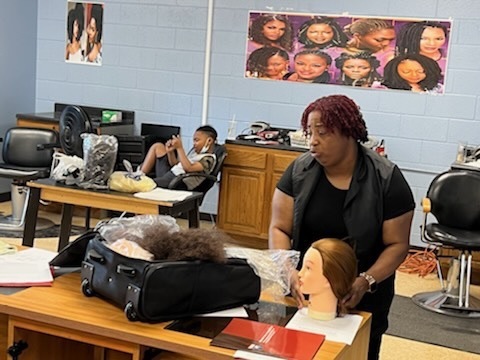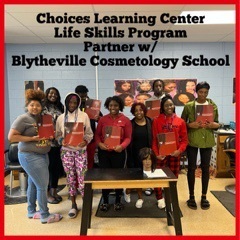 The Choices Learning Center Alternative school of the Osceola School District, was the recipient of some special donations by The Left-Hand Right-Hand Foundation, Inc. This Foundation was established by Darius Slayton, Wide Receiver for the New York Giants. He gifted the school with a new washer and dryer from Lowes and cleaning supplies from Walmart. Darius Slayton is the son of the OHS alumni Eddie Slayton and his wife Pamela. We would like to Thanks Darius, his parents and the rest of the members of his Foundation for the gifts!!! #DariusSlayton86 #NYGiants #LeftHandRightHandFoundation #ClassOf1979SonPayingItForward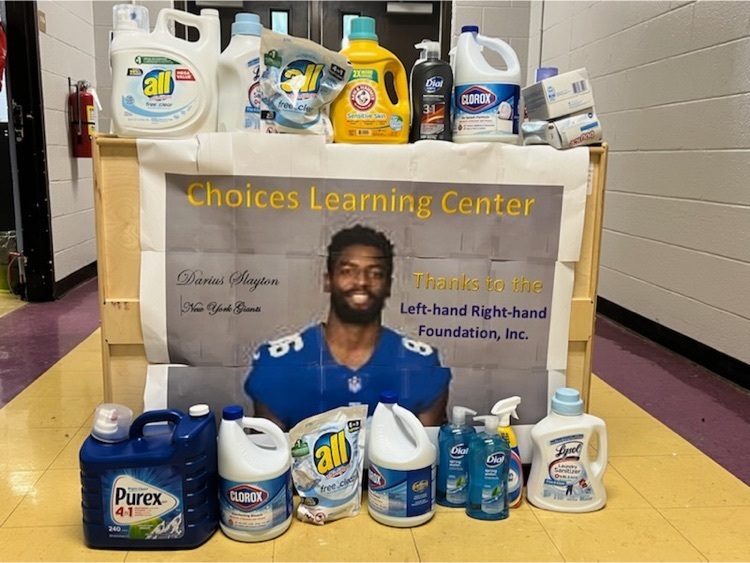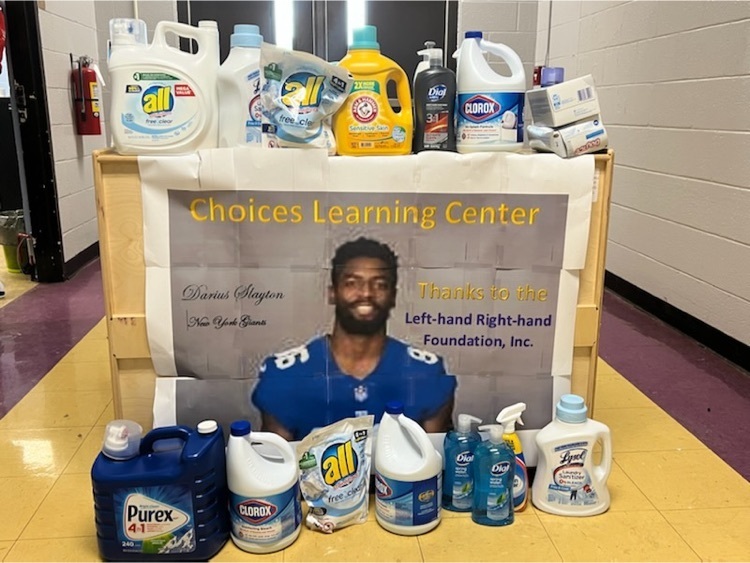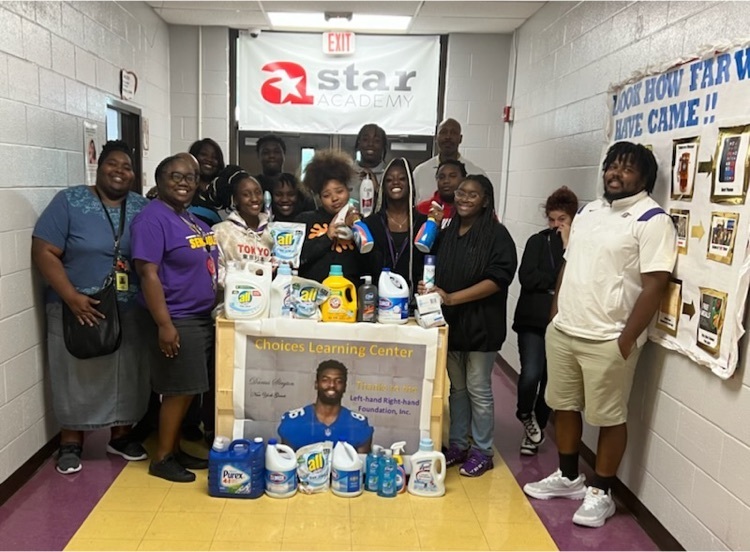 11th & 12th grade students at Osceola High School are getting a jumpstart at working towards their desired careers by taking advantage of the opportunity to take classes at Arkansas Northeastern College's Tech Center where they are learning valuable skills in welding, construction and anatomy & physiology. OHS is proud to have ANC as a Seminole Partner!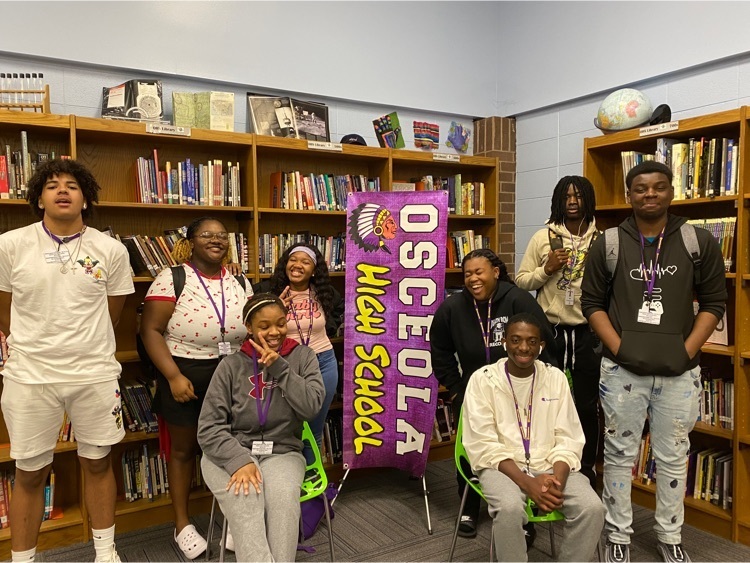 A message from Chartwells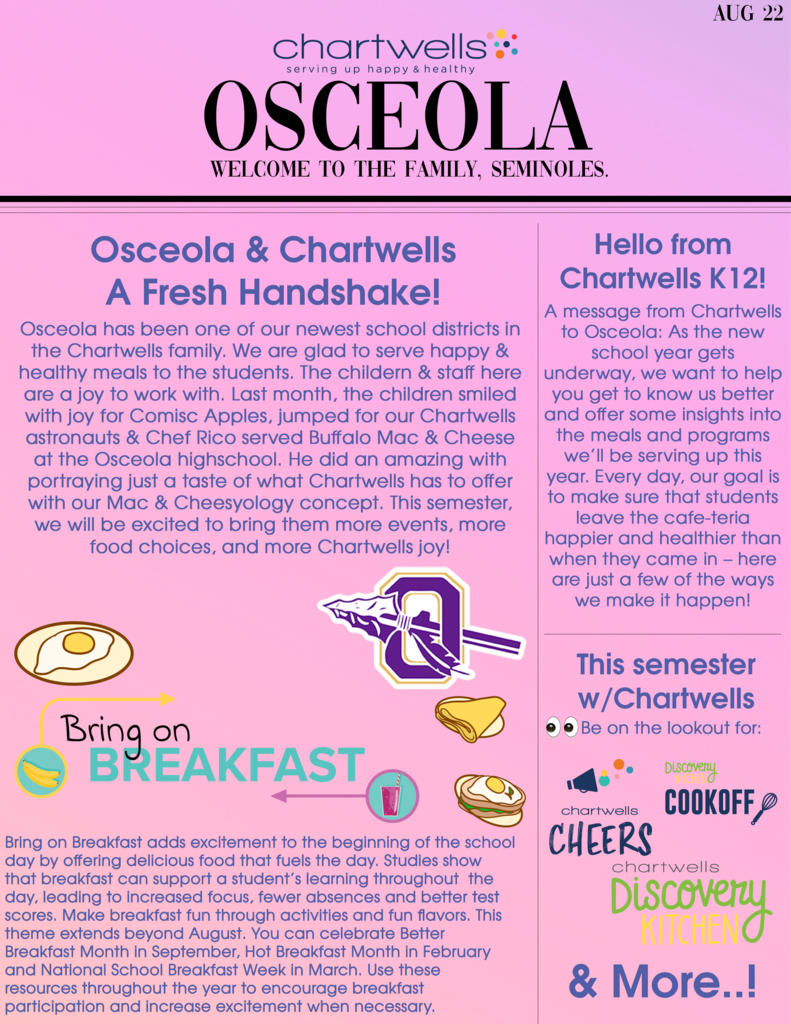 ATTN: Osceola High School Seniors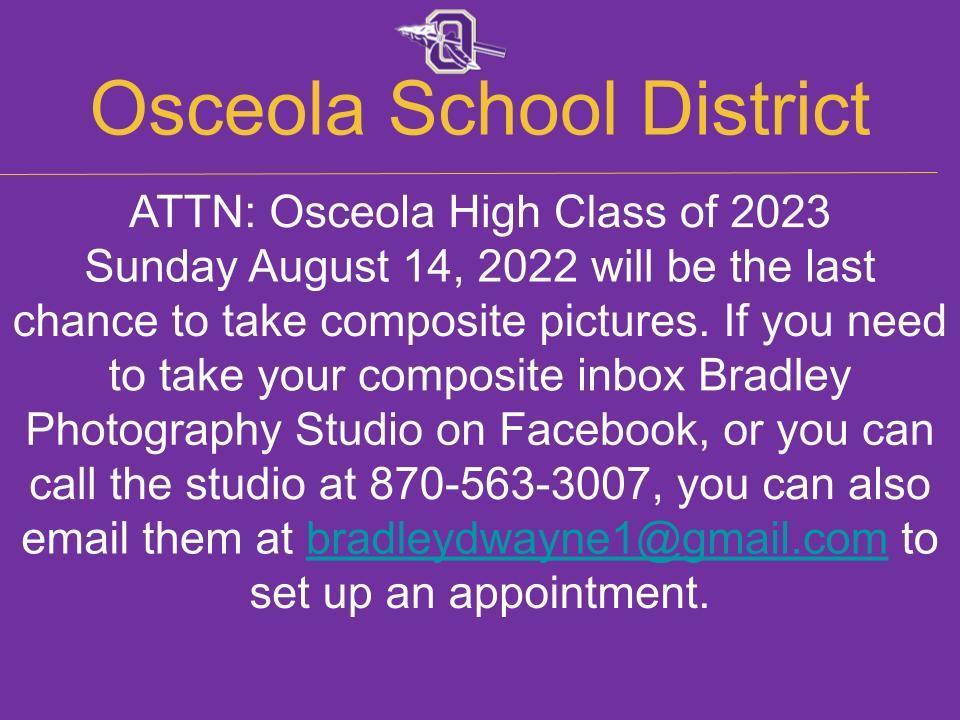 Attention Retired Teachers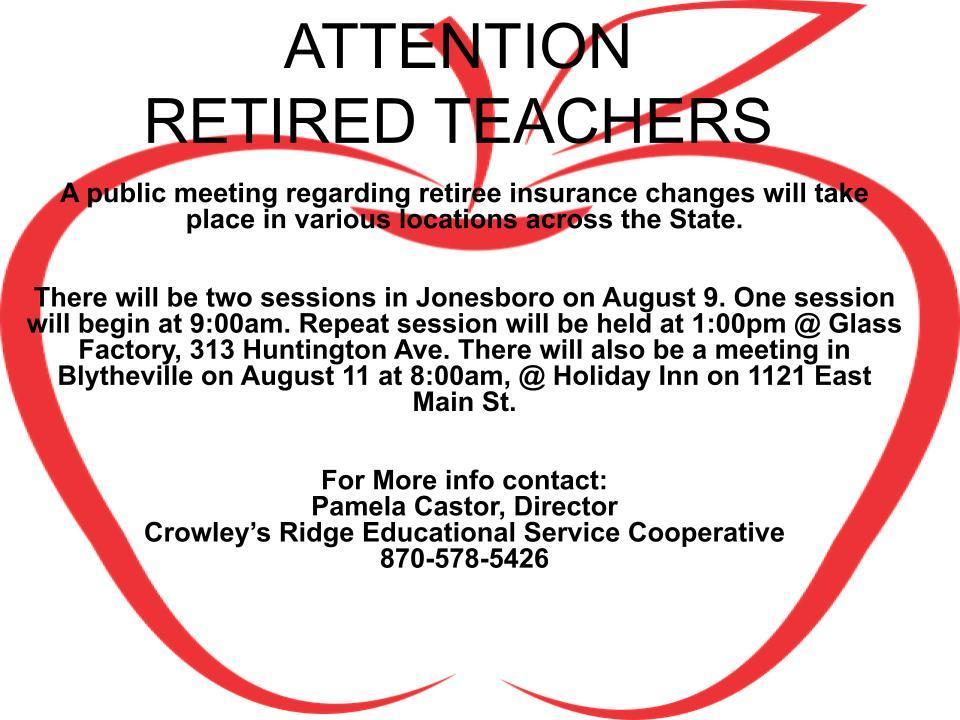 Osceola Seminole's Football Schedule for 2022-2023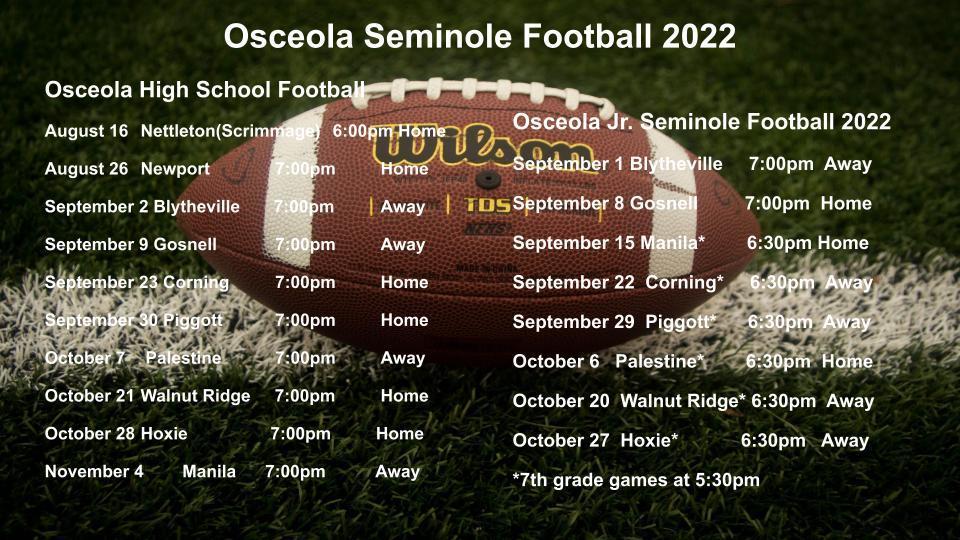 ATTN: Athletic Parents Osceola School District will be holding a mandatory meeting for parents of student grades 7th - 12th participating in any sport at Osceola School District, this includes all sports and cheerleading. The meeting will be held at the High School Cafeteria on Monday August 1, 2022 at 5:30pm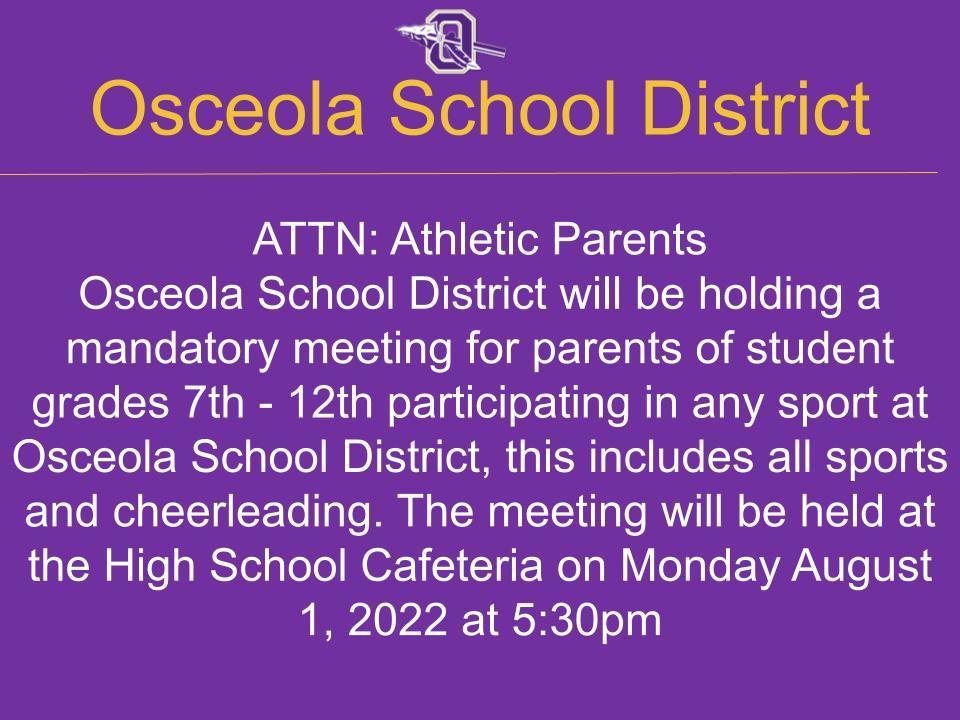 OHS would like to thank Mr. Luther Whitfield, Pastor Ed Richardson, Pastor Greg Baker, and Mr. Stan Williams for showing up and greeting our high school scholars on their first day of the 2022 - 2023 school year.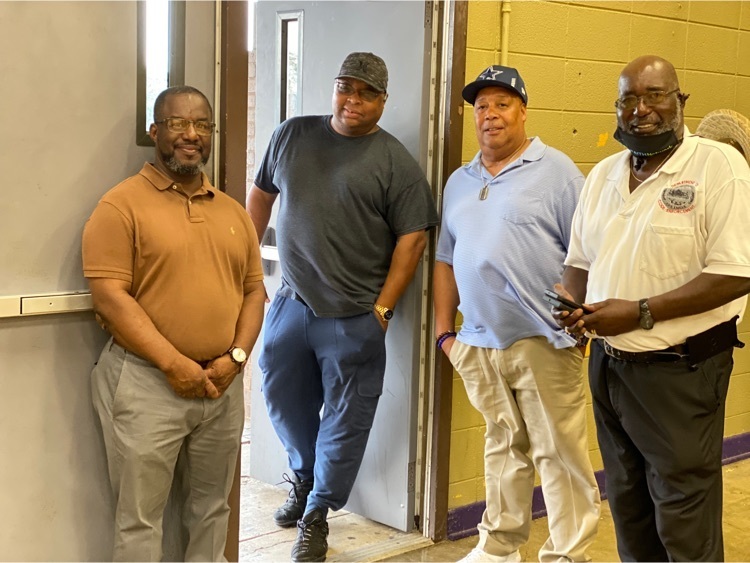 Hello families! The Osceola School district has embraced and is implementing the Universal Design for Learning at every campus. The district is breaking down barriers within the instructional environment. We believe ALL students can learn when giving the best tools and support. Carroll Smith Elementary has embraced the Universal Design for Learning full force. So why not make our playground universal! This new playground equipment is designed to meet the needs of ALL students (wheelchair accessible, sign language, etc…) and we're looking forward to seeing them ALL have fun!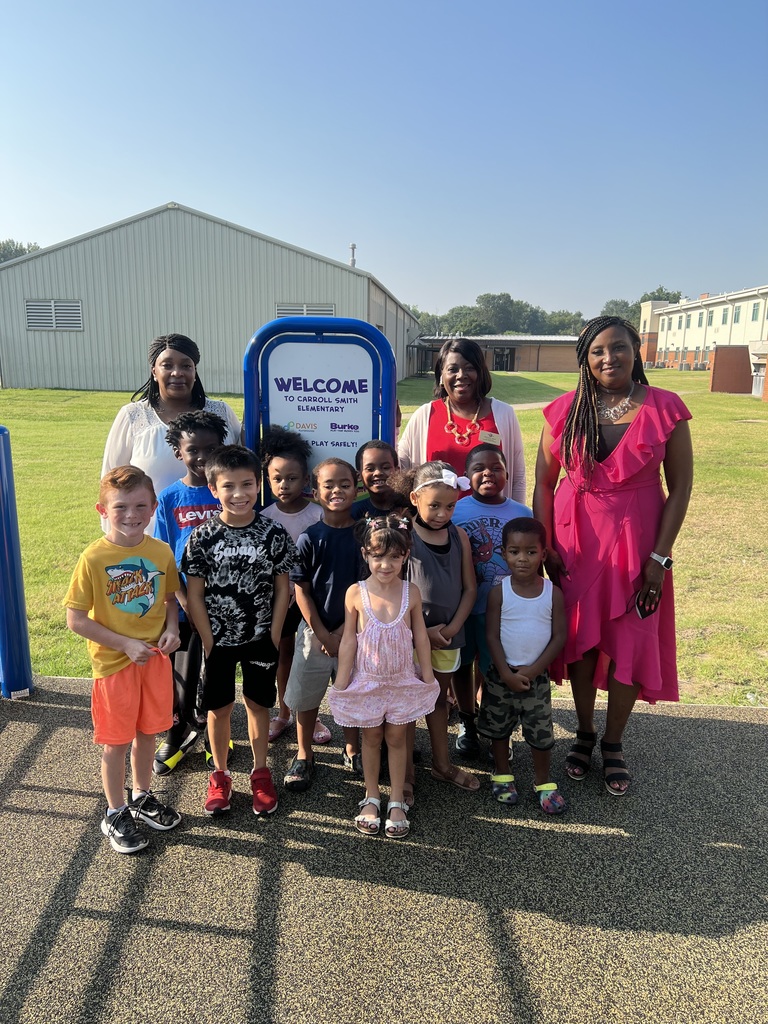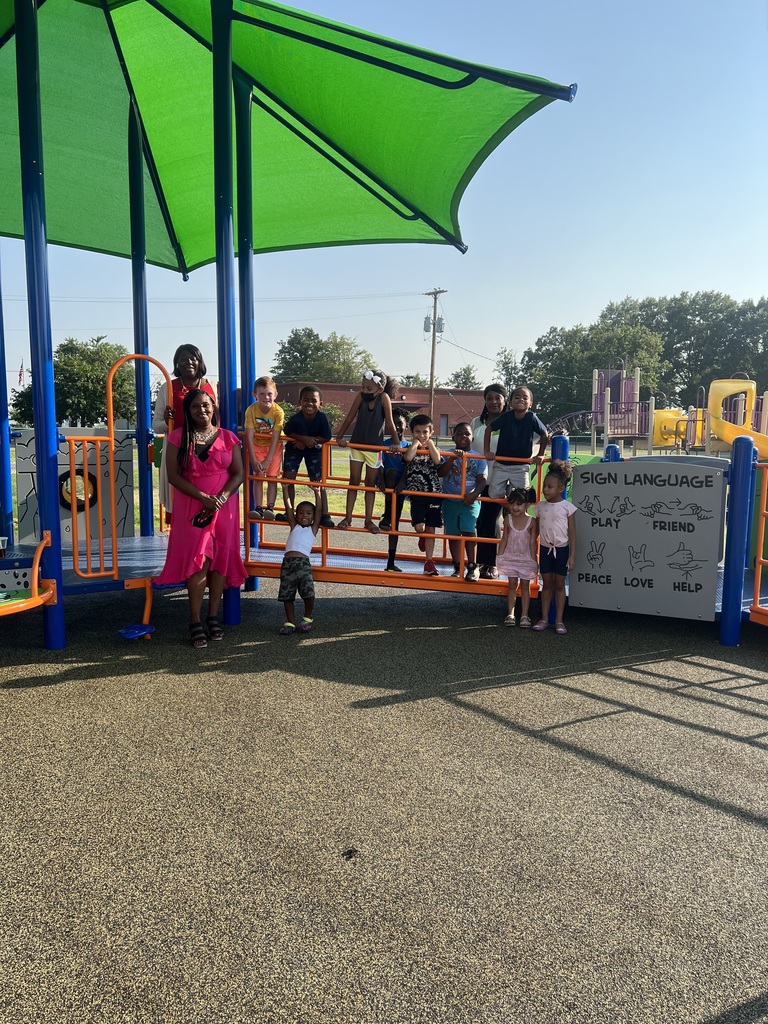 Mighty Marching Seminoles Band Practice for Grades 7th-12th will be held July 18, 2022 at Osceola High School from 5:00 pm - 7:00 pm.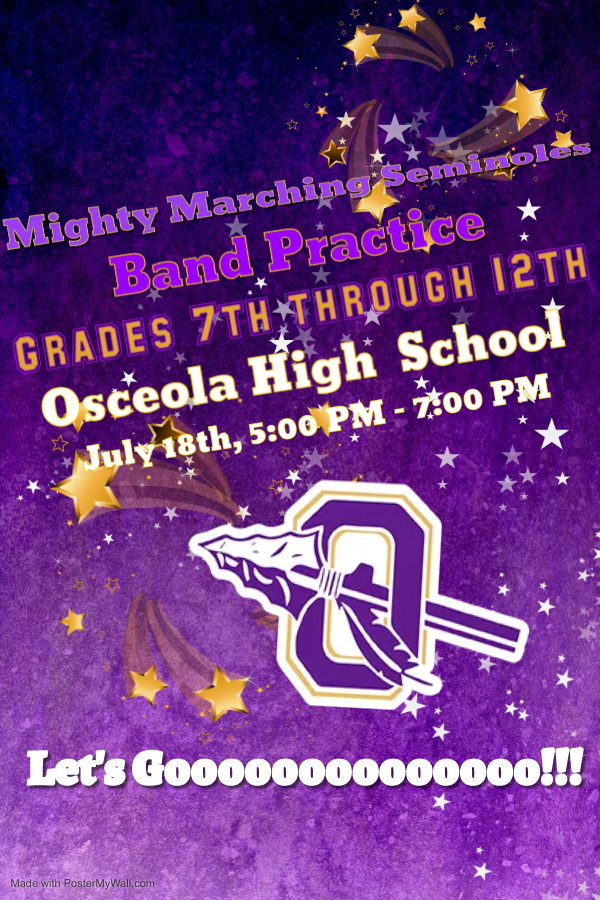 OHS will have open house on the following dates from 4:00pm - 5:30 pm Monday, July 18, 2022 (12th grade) Tuesday, July 19, 2022 (11th grade) Wednesday, July 20, 2022 (10th grade) Thursday, July 21, 2022 (9th grade) Chromebooks will be issued with a signed contract & Students should be prepared to take student ID photos

Osceola Middle School is having a Majorette Dance Informational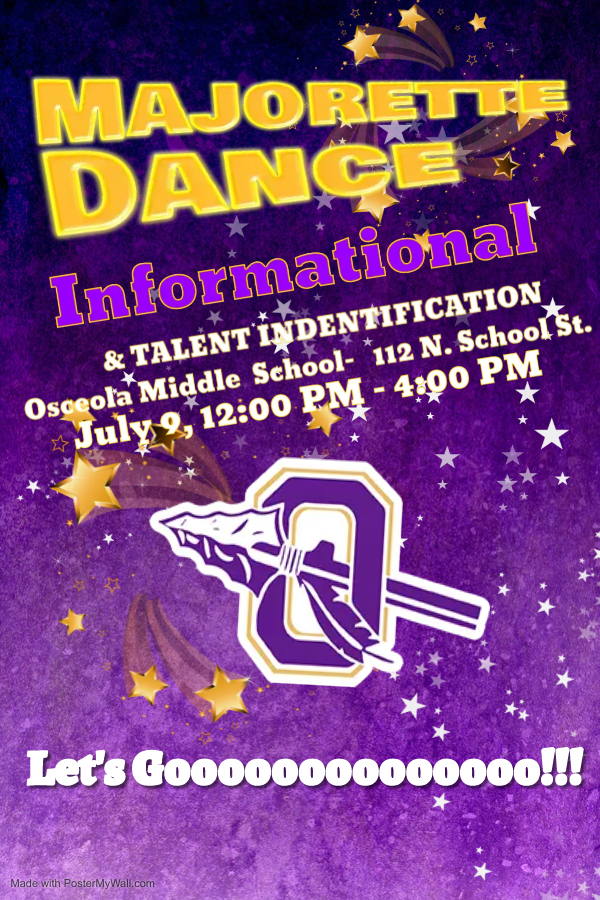 Osceola School District will be closed Monday, June 20, 2022 in observance of Juneteenth.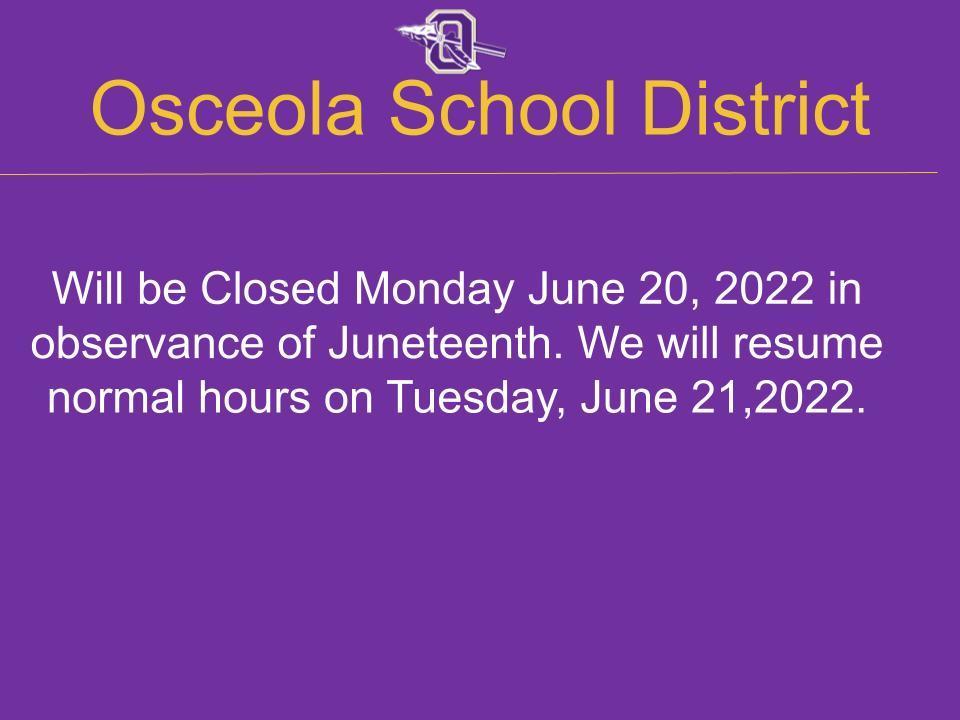 OHS EAST student, Kadan Newson won the EAST logo challenge, for EASTCon23. The competition had 93 entries and Kadan's design won. This is the first time in EAST@OHS programs history that we have won this prestigious award. Every student and facilitator at EAST conference will be wearing Kadan's creation. Congratulations to Kadan Newson for such an amazing design, creation, and for representing EAST@OHS💛💜💛💜

This is a reminder that OHS is conducting summer school for credit recovery Monday Thursday 8 am – 12 pm through June 30th. If your student received a summer school letter it is important that they attend each day to recover lost credits. Bus transportation is provided beginning at 7:15 am. Breakfast and lunch are served daily.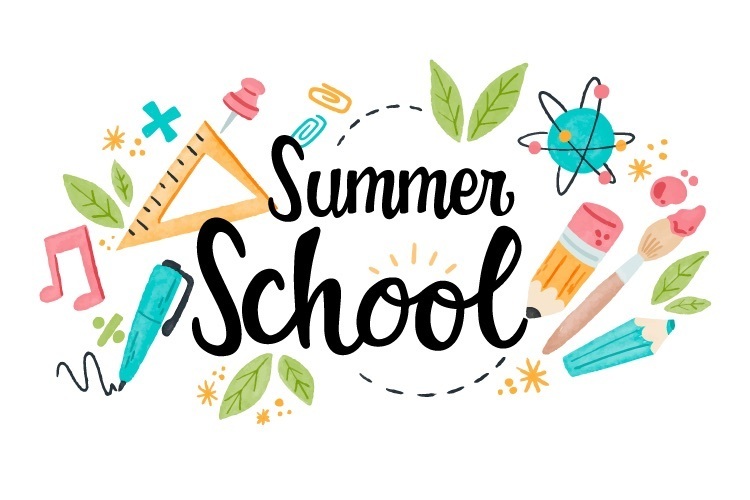 Osceola School District Substitute Teacher Training