Hello CSE Families! CSE would like to thank all of the families that came out to eat Thanksgiving Lunch. We know that many family members wanted to attend but had to work or had other engagements. We hope all of our students and their families have a wonderful Thanksgiving! Take care, be safe, eat good, and see you back at school on Monday, November 28th!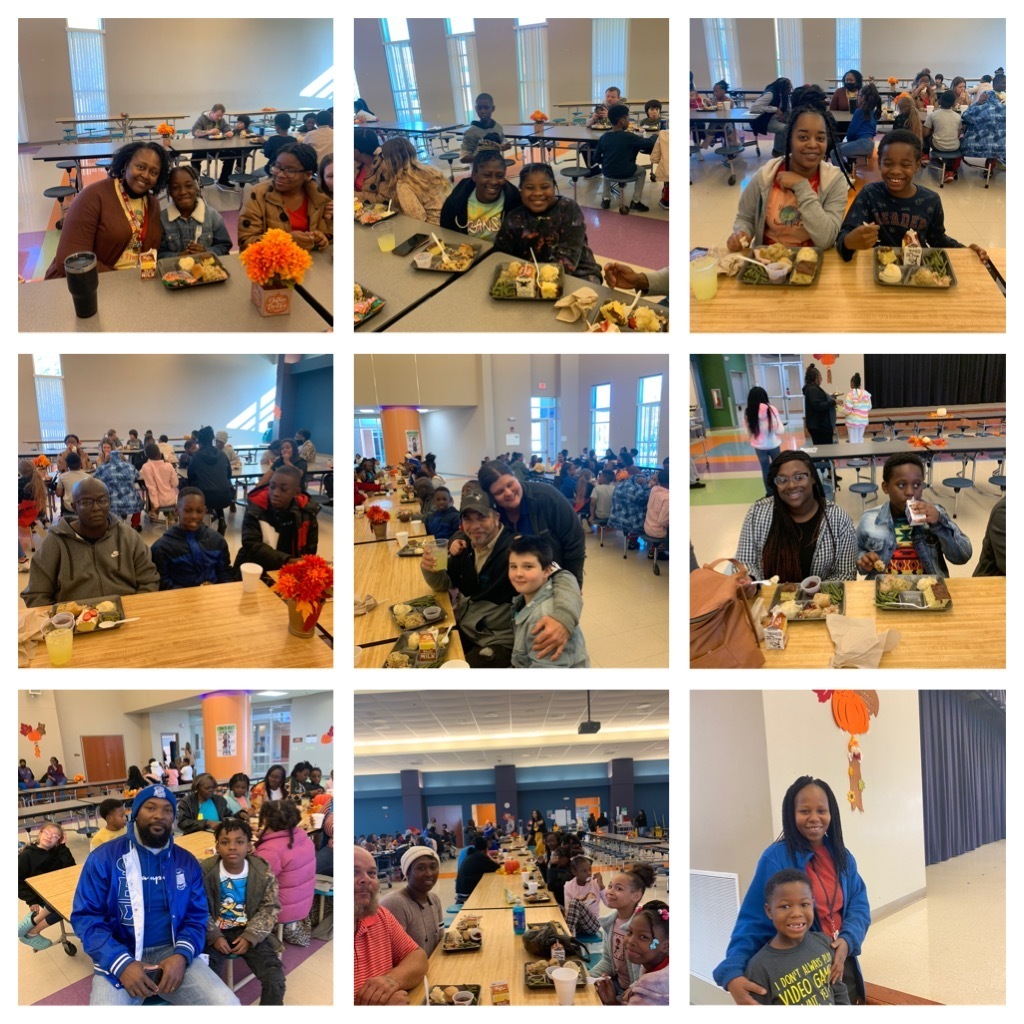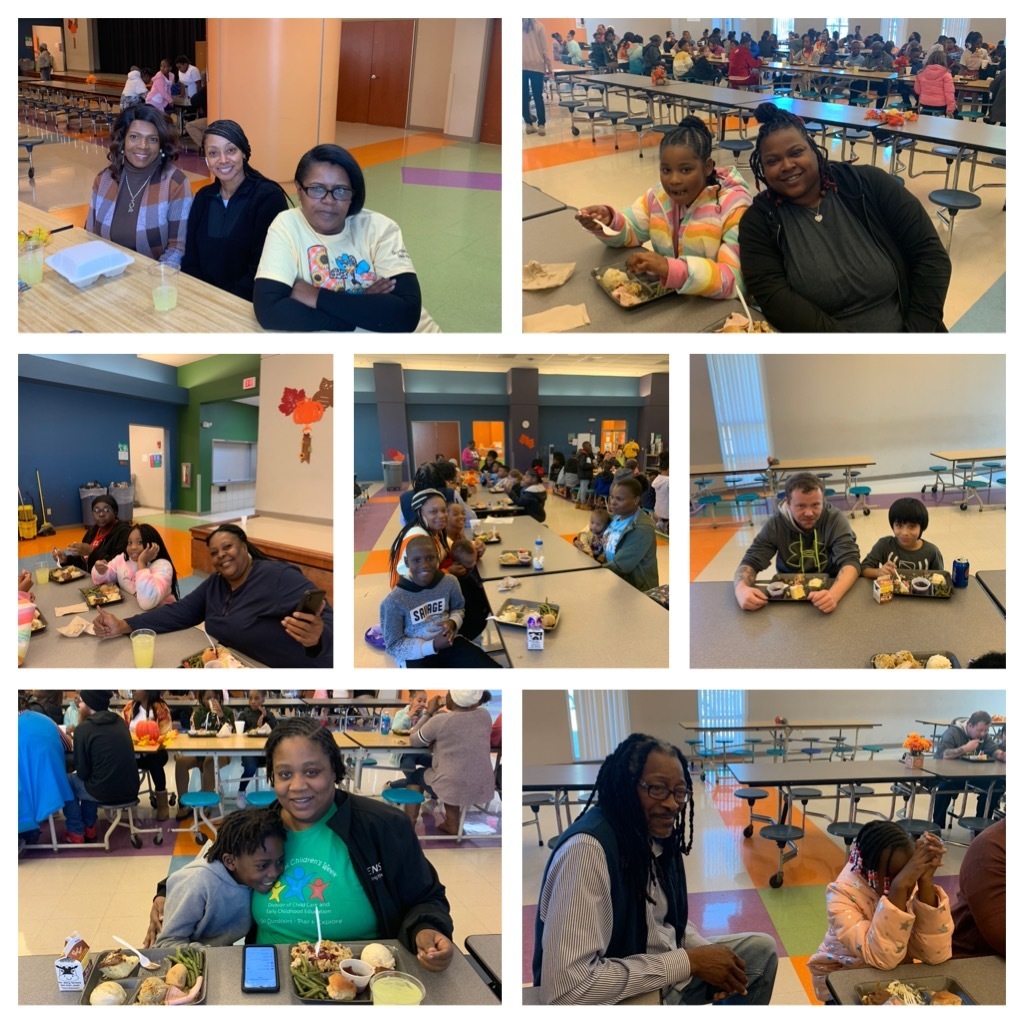 Osceola School District will dismiss One hour early on Friday, November 18, 2022. Osceola School District will be closed November 21st - 25th for Thanksgiving break. School will resume on Monday, November 28, 2022.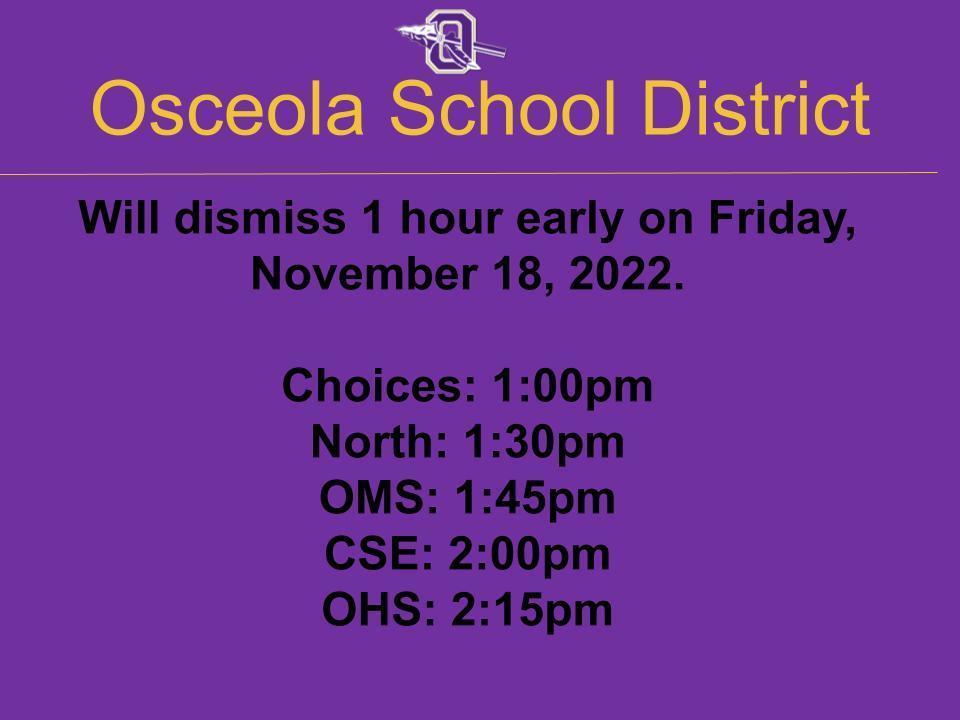 Hello CSE Families! We are having Thanksgiving lunch on Thursday, November 17th. Last week we sent home forms for you to complete if you plan to attend. It is very important that we receive this form with your money as we need to give a count to our cafeteria staff. Please see the times and menu below. We look forward to having lunch with you!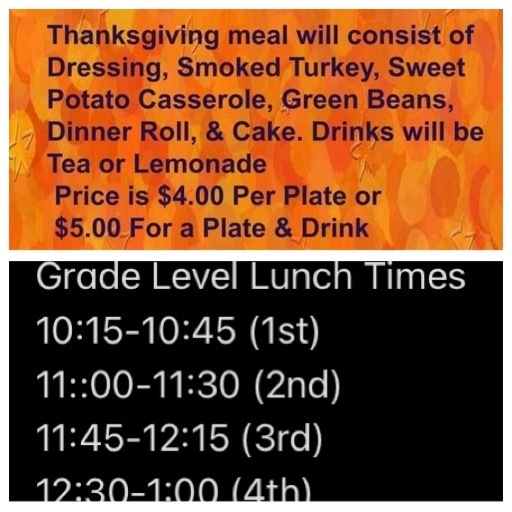 Hello CSE Families! On November 11, 2022, Veterans' Day, Senator David Wallace presented CSE with a new USA and Arkansas State flag. Osceola High School JROTC Cadets did the honor of replacing the old flags with the new flags. Some of CSE's students participated in observing the JROTC Cadets lowering and raising the flags. CSE sincerely thanks Senator Wallace, Councilman Tyler Dunegan, and OHS JROTC Cadets and staff for the presentation of flags. #Buildingitbrickbybricktogether💜💛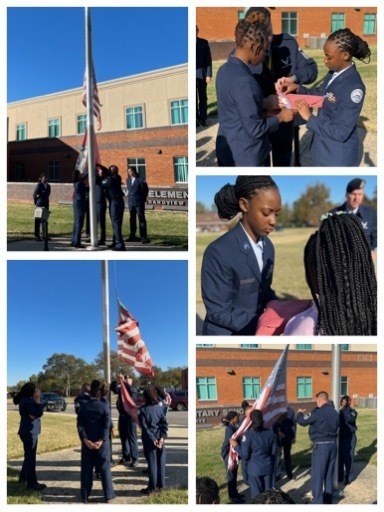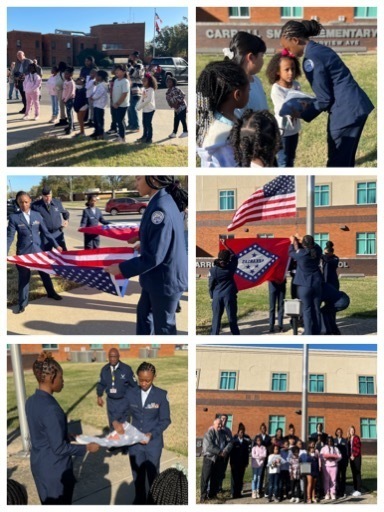 Hello CSE Families! We just wanted to let you know that progress reports went home today. Please check your child's backpack. If you have any questions or concerns, please contact the office to set up an appointment to speak to your child's teacher about your child's progress. As always, we thank you for your continued support!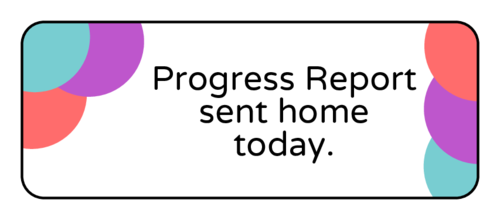 Calling all parents and families! You're invited to join the Social Media Awareness Campaign (SMACtalk) for a series of evening webinars about social media and internet safety. Our first event will be Monday, November 14 at 6:30 p.m. Sign up at dese.link/parent-webinars to receive the Zoom link. Our guest speaker will be Ebony Mitchell, Miss Arkansas 2022, whose platform is A Responsible Digital You.

Thanksgiving meals will be held Wednesday, November 16, 2022 for Osceola Middle School. Thursday, November 17, 2022 for North, Carroll Smith, and Osceola High School.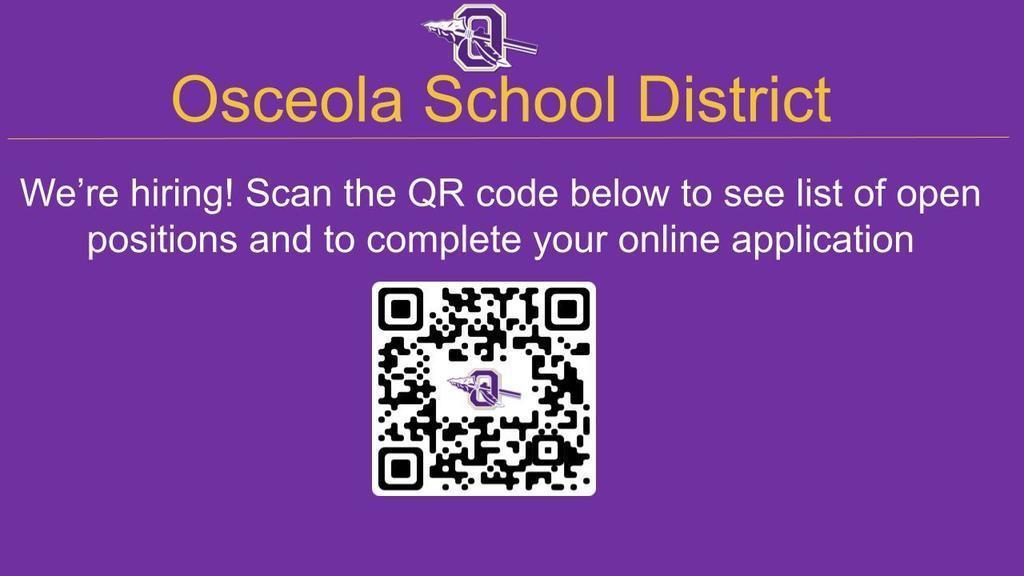 Osceola Police Department invites you to National Night Out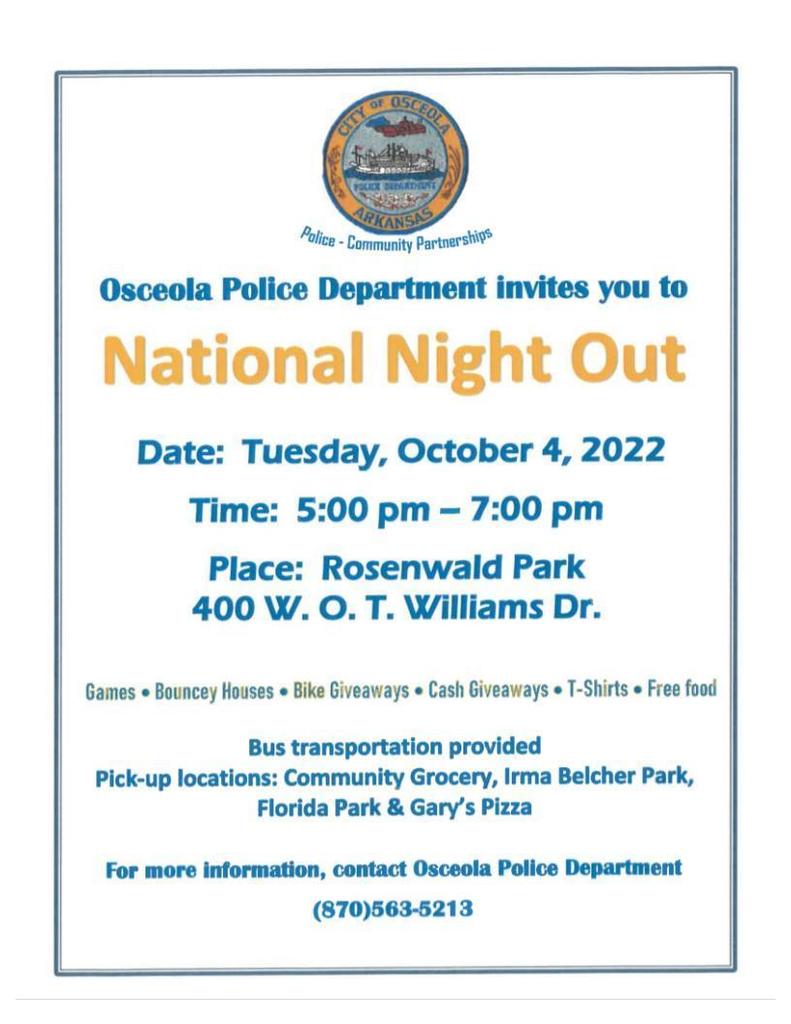 Checkout Chartwells October Newsletter!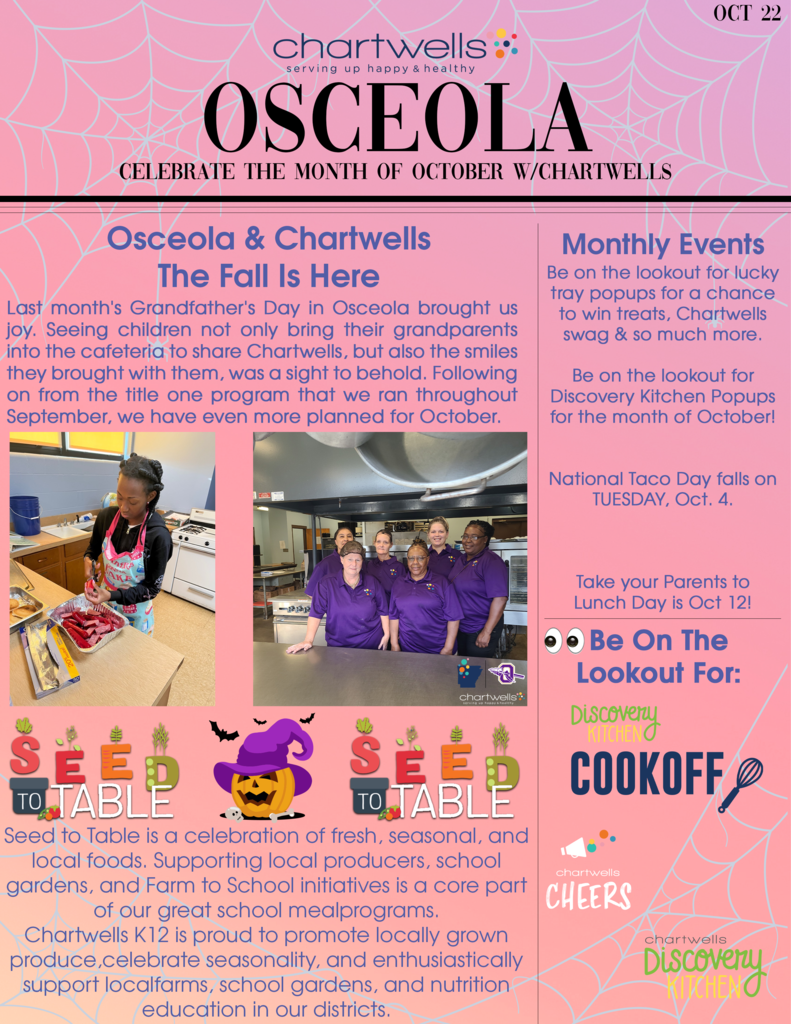 It's Fall Break time! Fall Break is September 26th - October 7th. Students will return on October 10th.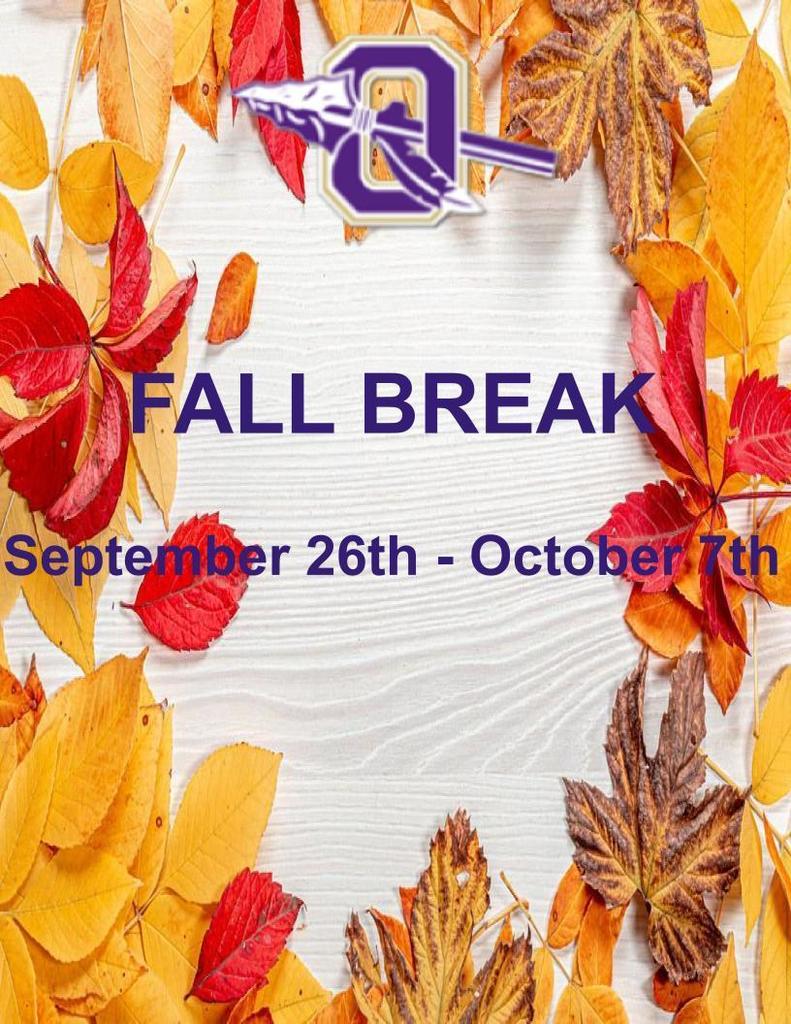 Attention Parents and Guardians: The Child Passenger Safety Education Program in the Injury Prevention Center at Arkansas Children's Hospital is conducting a brief survey. Please visit the link or QR code below. Complete by October 7, 2022 for a chance to win a $25 gift card. Here is the URL code:
https://redcapwap.archildrens.org/redcap/surveys/?s=LPDANXET7T334YYH


Happy National Hispanic Heritage Month!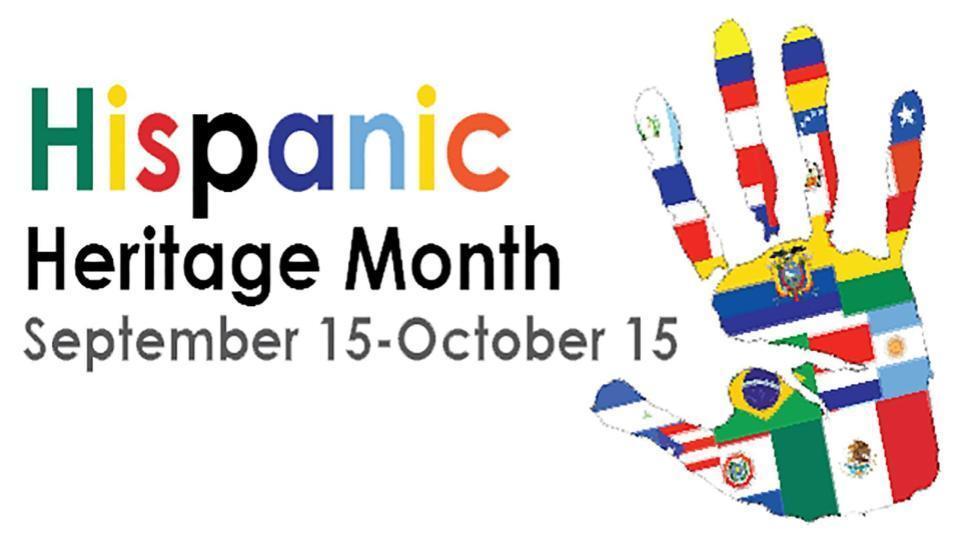 Peace Week Lesson Plans, Art and Essay Contest Arkansas Peace Week (September 18-25) offers great youth programs for schools and youth programs. Peace Week Essay Contest – Essay Contest for 7th – 12 Grade Students 1st, 2nd and 3rd Place winners in six age categories will receive prizes. Entry Deadline September 6, 2022 Post our Peace Week Essay Contest Flyer at your school or community center. Winners are invited to read their essays at the Arkansas State Capitol on September 25. Peace Week Art Contest – Art Contest for 1st -12th Grade Students 1st, 2nd and 3rd Place winners in six age categories will receive prizes. Entry Deadline September 6, 2022 Post our Peace Week Art Contest Flyer at your school or community center. Finalists will be displayed at the Arkansas State Capitol. September 18-25. School and Group Lesson Plans and Resources Lesson plans and resources developed in partnership with LRSD and Volunteers in Public Schools (VIPS). We invite all Arkansas schools and youth groups to participate and present these lessons teaching peacemaking skills to the youth in our state. Please share this with children and organizations you know. Schools, teachers, faith groups and other youth organizations are encouraged to sponsor and guide students with their submissions. We began these programs in 2017 when Pax Christi Little Rock (PCLR) worked with school counselor Mildred Calhoun to develop a peace curriculum for Little Rock's Rockefeller Elementary. The following year we worked with Volunteers in Public Schools (VIPS) and Little Rock School District to expand these non-violence lesson plans and resources for elementary age students. In 2021 over 15,000 students participated from Little Rock School District, Pulaski County Special School District, and many private schools. Today schools and students from all over the state participated in Peace Week. In our first year of the Peace Week Art Contest and Peace Week Essay Contest we had over 500 entries from all over the state: from Bella Vista to McGehee and Blytheville to Eldorado. In 2022 we seek to continue offering the programs all over the state. Please visit our website
www.arkansaspeaceweek.com
or our Facebook Page
https://www.facebook.com/arkansaspeaceweek
for the latest information. Email
arpeaceweek@gmail.com
with questions.

Check out Chartwells September Newsletter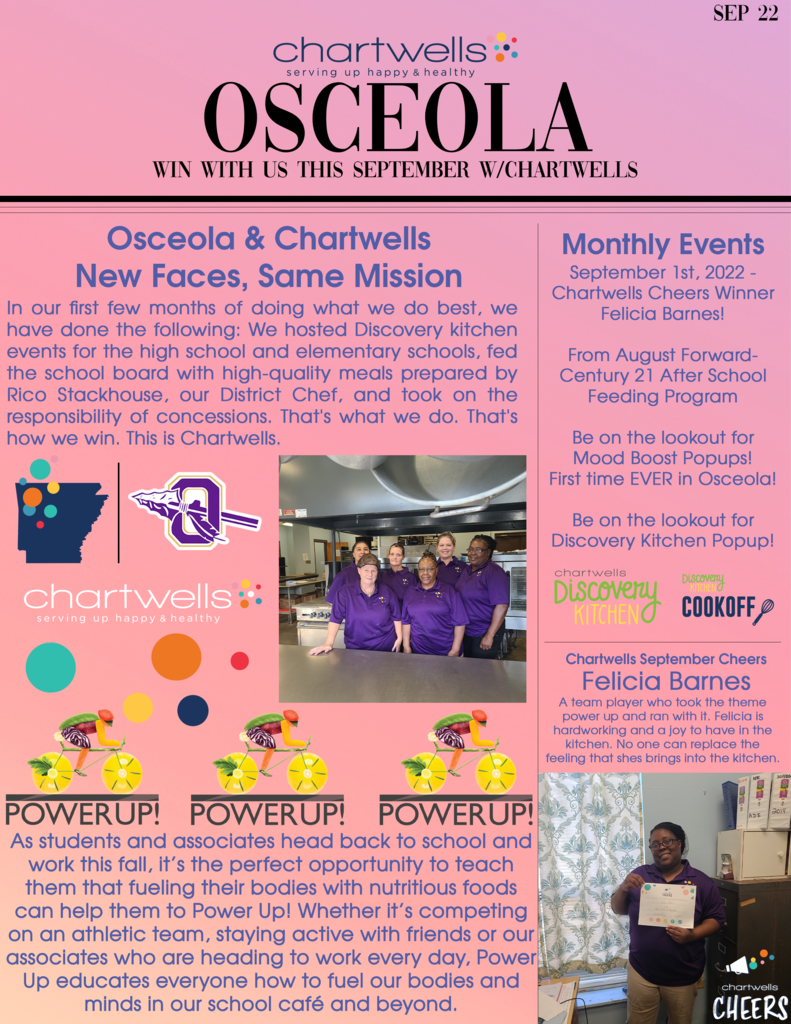 Thursday, September 1st will be our first Parent/Teacher Conference. Conferences will be held from 8:30am to 3:00pm. Students will not attend Thursday or Friday. Osceola School District will be closed Monday, September 5th for Labor Day. School will resume regular hours on Tuesday, September 6th.


There was an error in our robo call system today. Everyone received a call about students being absent. We apologize for the inconvenience and are working on getting this error fixed

CSE would like to thank Harris Healthcare for donating school supplies to our campus. Sheila Merriweather, activities director, delivered the supplies today. On behalf of all our students and staff at CSE, we greatly appreciate Ms. Merriweather and Spencer Rogers, administrator, for taking time out to purchase supplies for our students!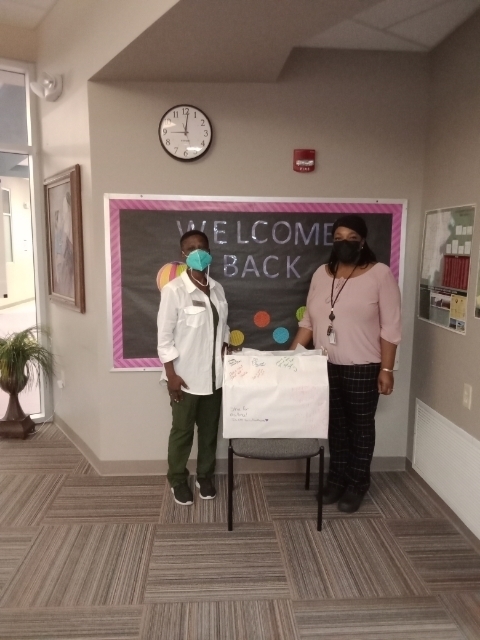 A message from Chartwells