Attention Retired Teachers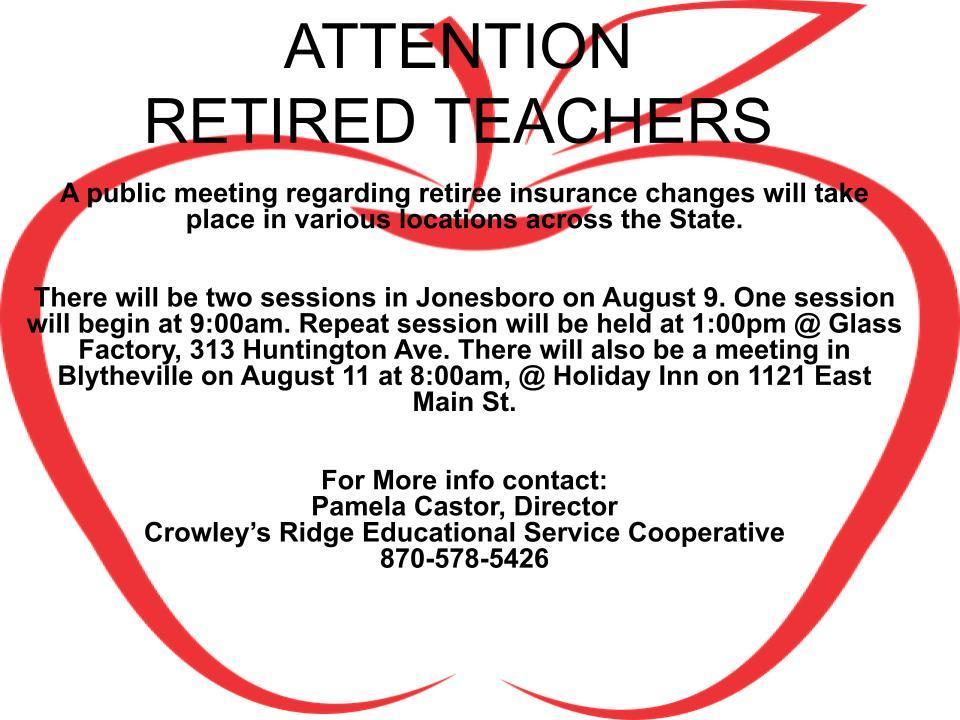 Osceola Seminole's Football Schedule for 2022-2023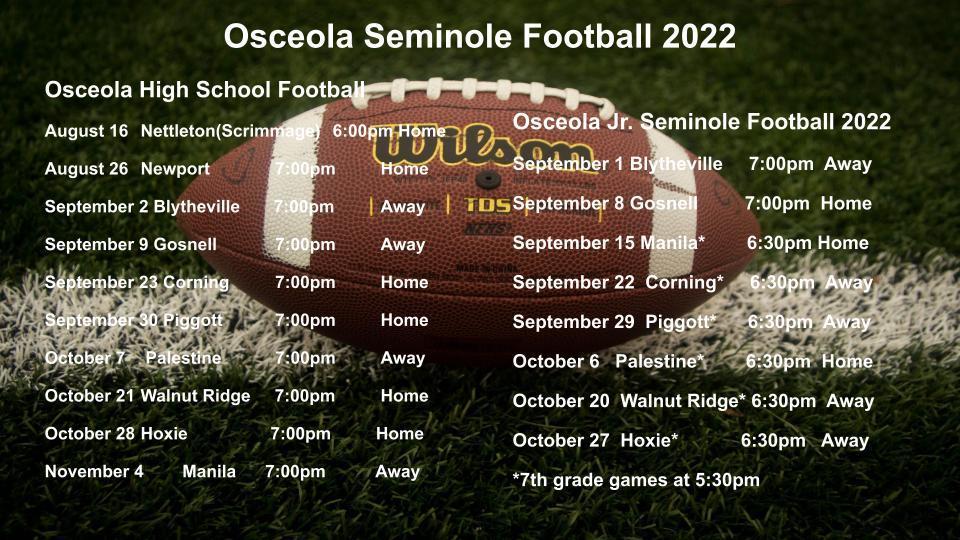 ATTN: Athletic Parents Osceola School District will be holding a mandatory meeting for parents of student grades 7th - 12th participating in any sport at Osceola School District, this includes all sports and cheerleading. The meeting will be held at the High School Cafeteria on Monday August 1, 2022 at 5:30pm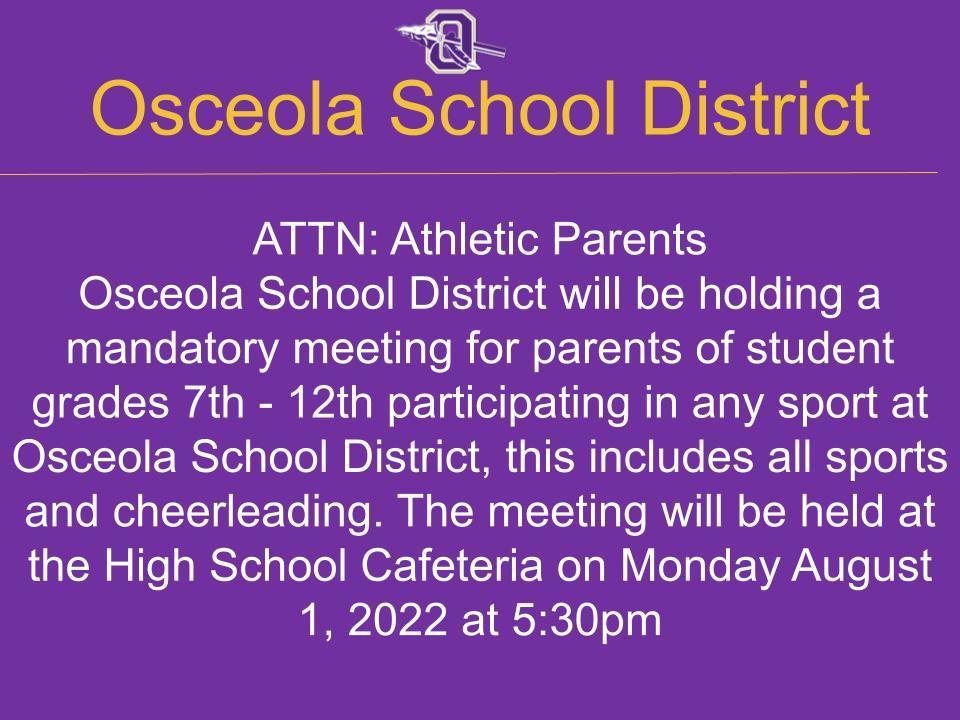 OHS would like to thank Mr. Luther Whitfield, Pastor Ed Richardson, Pastor Greg Baker, and Mr. Stan Williams for showing up and greeting our high school scholars on their first day of the 2022 - 2023 school year.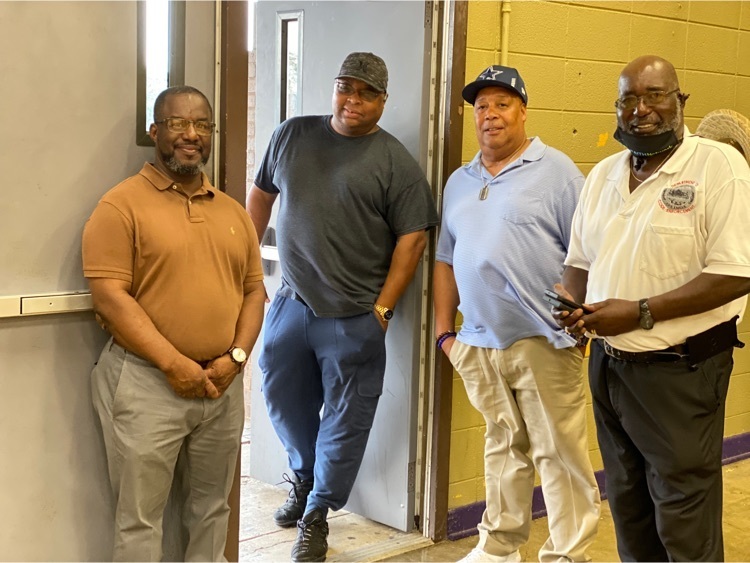 Hello families! The Osceola School district has embraced and is implementing the Universal Design for Learning at every campus. The district is breaking down barriers within the instructional environment. We believe ALL students can learn when giving the best tools and support. Carroll Smith Elementary has embraced the Universal Design for Learning full force. So why not make our playground universal! This new playground equipment is designed to meet the needs of ALL students (wheelchair accessible, sign language, etc…) and we're looking forward to seeing them ALL have fun!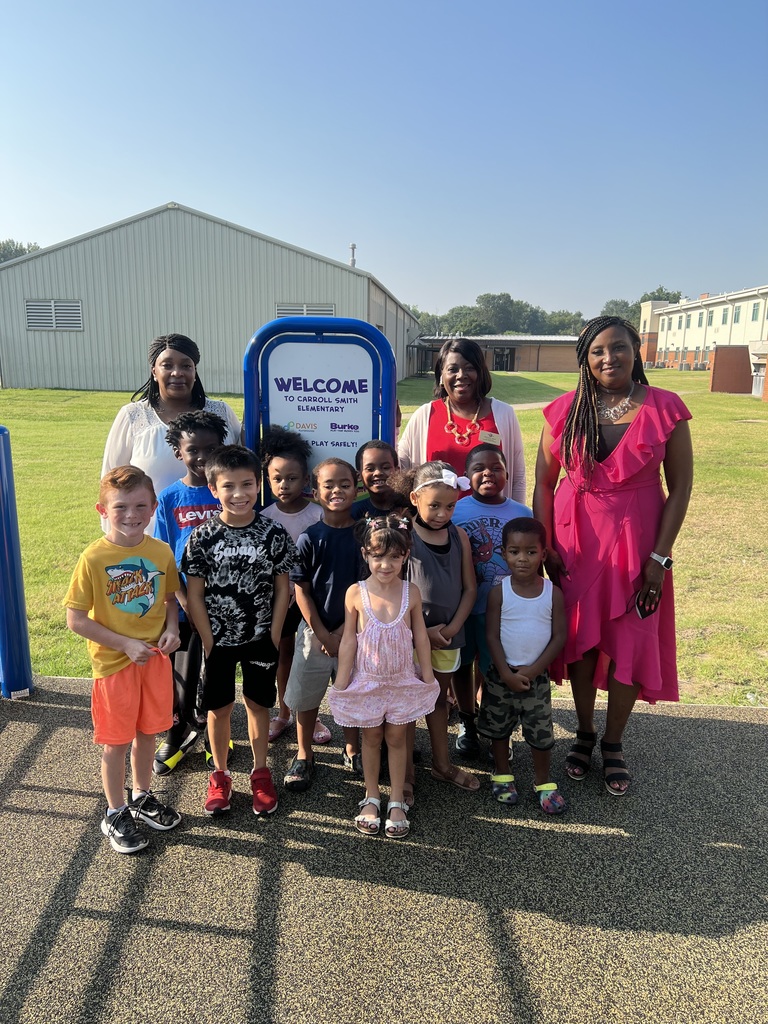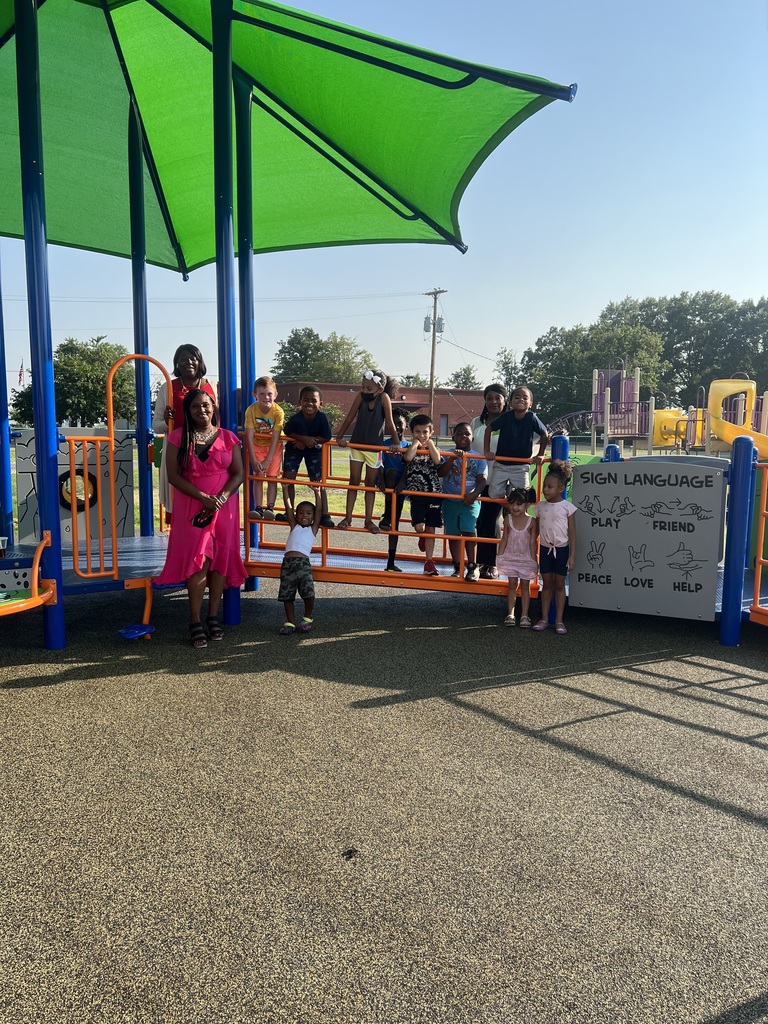 Mighty Marching Seminoles Band Practice for Grades 7th-12th will be held July 18, 2022 at Osceola High School from 5:00 pm - 7:00 pm.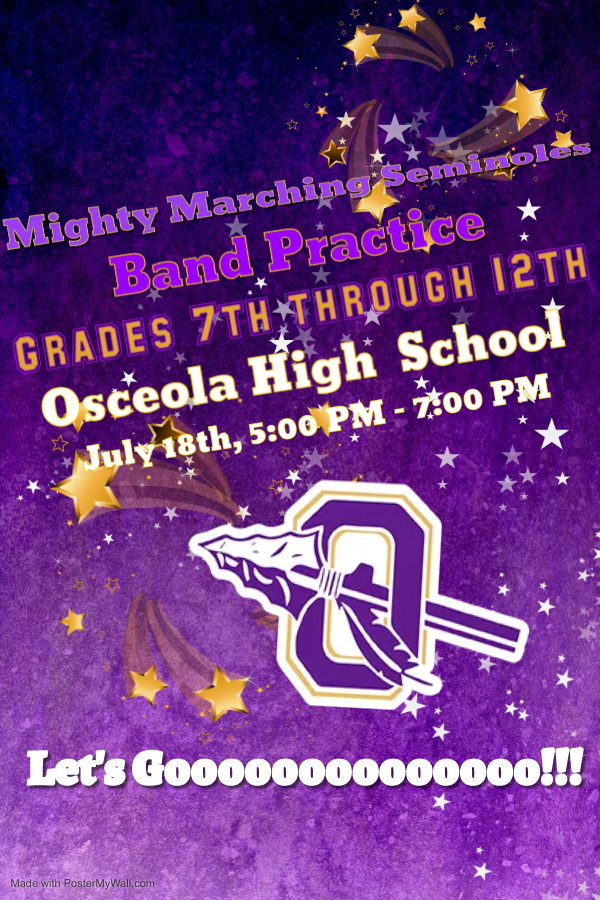 OHS will have open house on the following dates from 4:00pm - 5:30 pm Monday, July 18, 2022 (12th grade) Tuesday, July 19, 2022 (11th grade) Wednesday, July 20, 2022 (10th grade) Thursday, July 21, 2022 (9th grade) Chromebooks will be issued with a signed contract & Students should be prepared to take student ID photos

Osceola Middle School is having a Majorette Dance Informational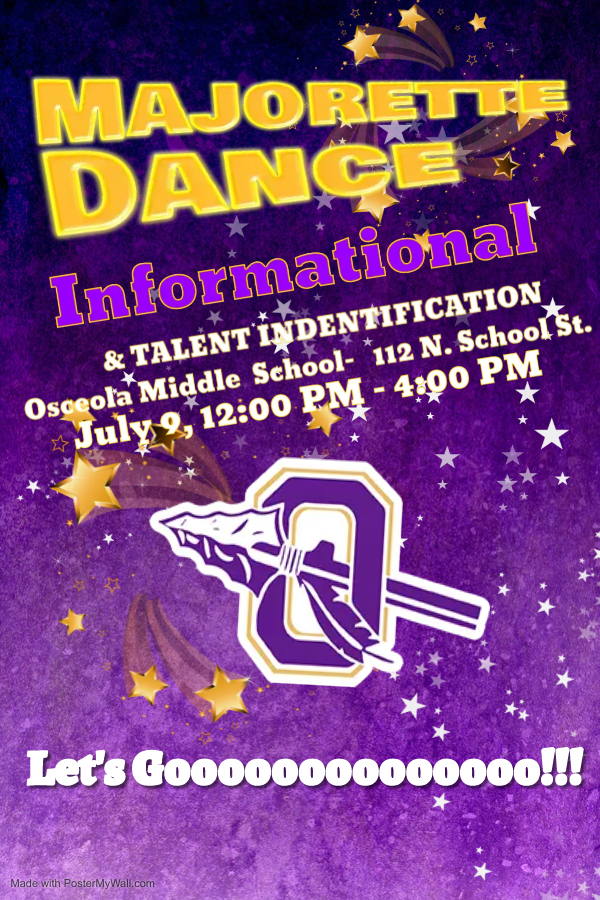 Osceola School District will be closed Monday, June 20, 2022 in observance of Juneteenth.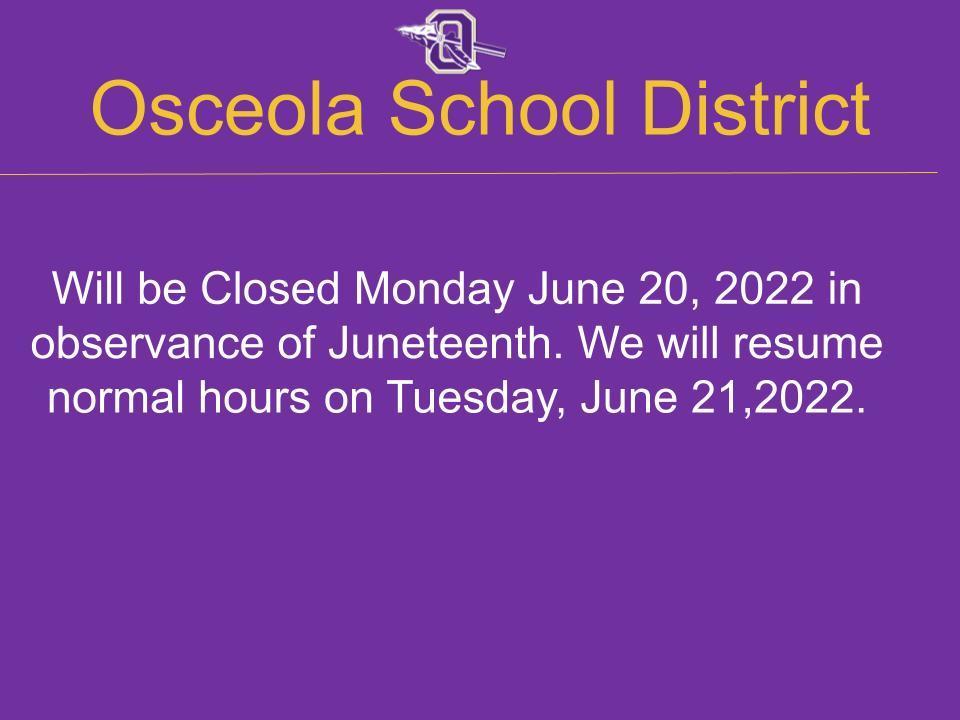 OHS EAST student, Kadan Newson won the EAST logo challenge, for EASTCon23. The competition had 93 entries and Kadan's design won. This is the first time in EAST@OHS programs history that we have won this prestigious award. Every student and facilitator at EAST conference will be wearing Kadan's creation. Congratulations to Kadan Newson for such an amazing design, creation, and for representing EAST@OHS💛💜💛💜

This is a reminder that OHS is conducting summer school for credit recovery Monday Thursday 8 am – 12 pm through June 30th. If your student received a summer school letter it is important that they attend each day to recover lost credits. Bus transportation is provided beginning at 7:15 am. Breakfast and lunch are served daily.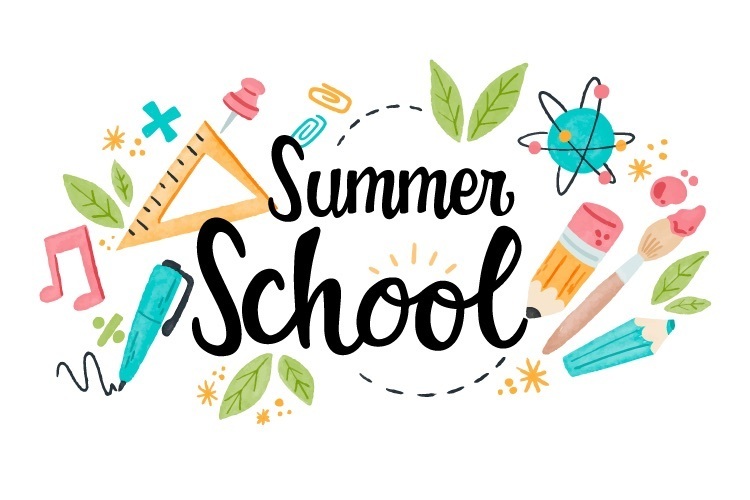 Osceola School District Substitute Teacher Training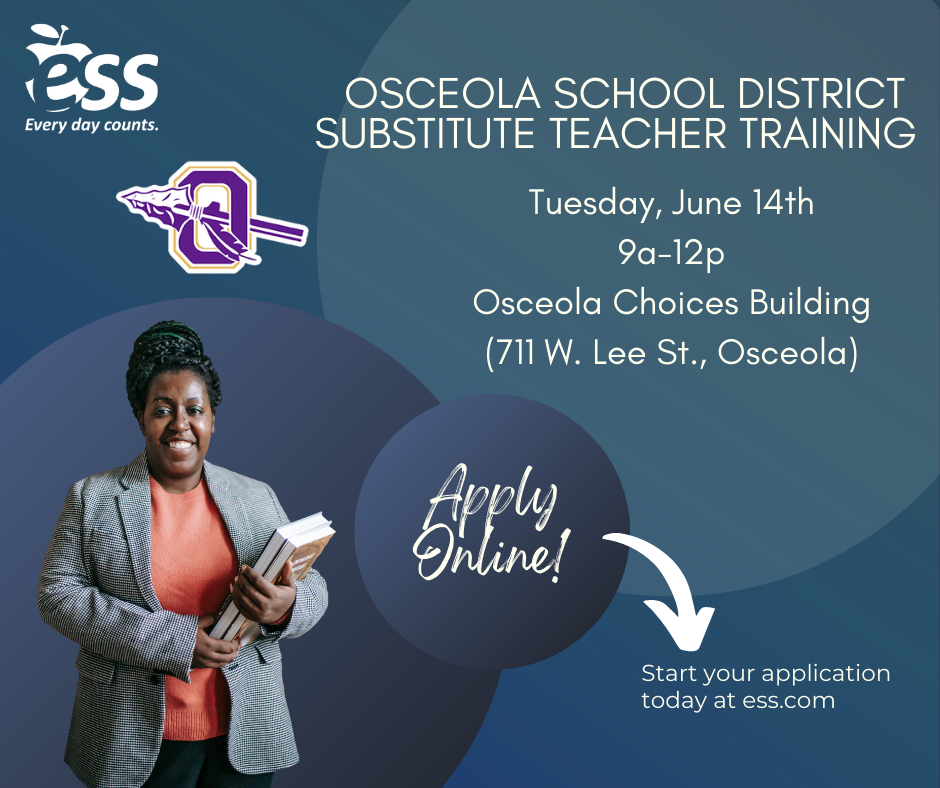 Congratulations to LaShyia Harris, OHS Junior, on her induction to the National Society of High School Scholars.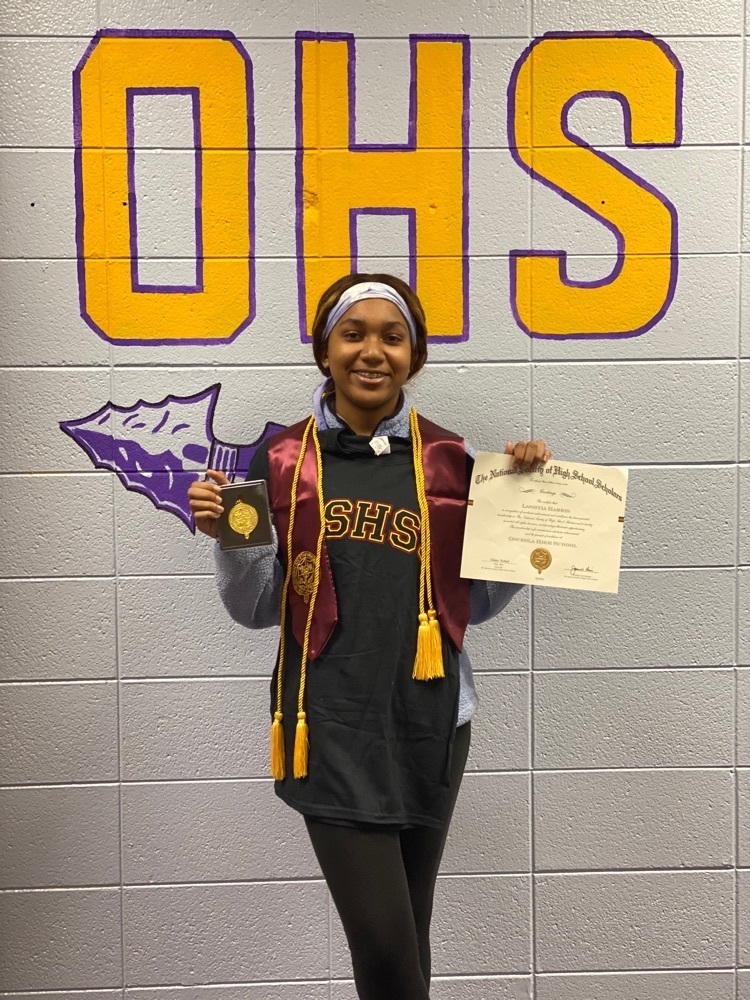 The Ladies of OHS would like to thank everyone who helped with donations to The Haven…a shelter for women and children of domestic violence.💜💜💜

Osceola School District will dismiss early Friday, May 27, 2022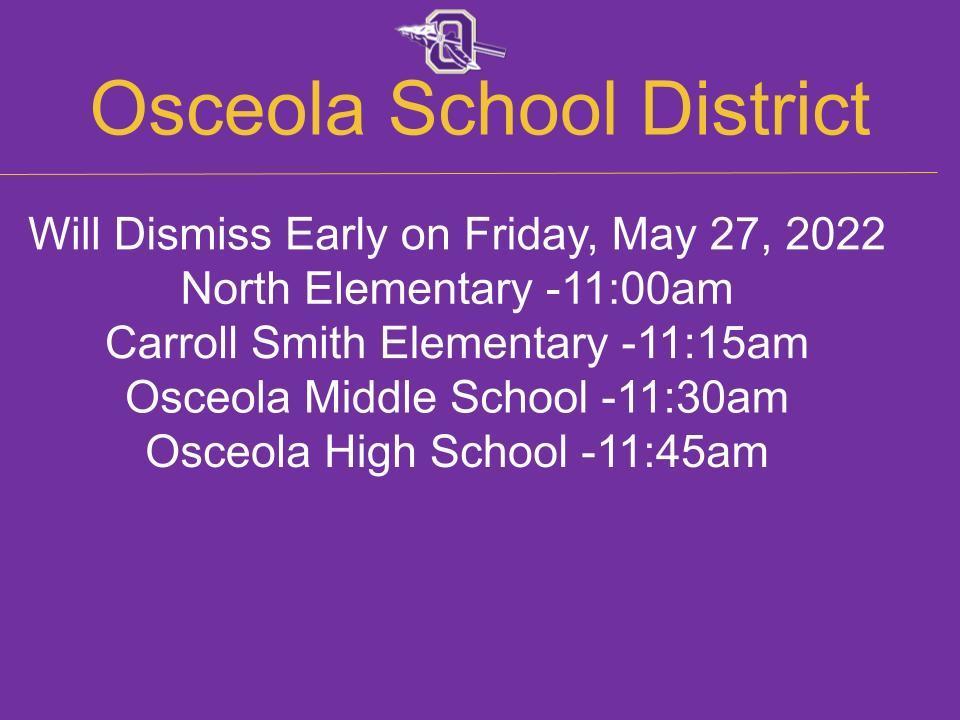 OHS would like to thank the Hospital staff from Mississippi county hospital for coming to the school and performing athletic physicals for our student athletes.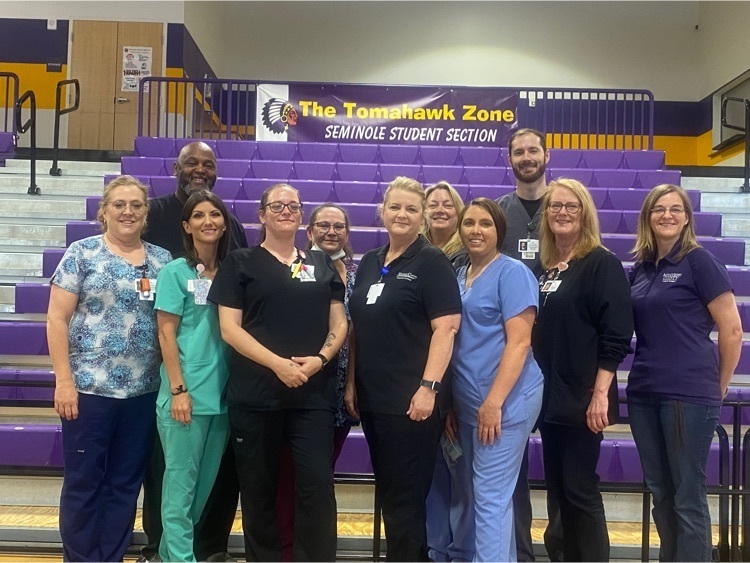 Osceola School District will dismiss early on Friday, May 27, 2022

Osceola School District will Dismiss early on Friday, May 27, 2022

Shout out to the Ladies of OHS who helped with the Pre-K graduation yesterday and the kindergarten graduation today! These Ladies are amazing and leading by example! Thank you, Ms. Starks and Ms. Walker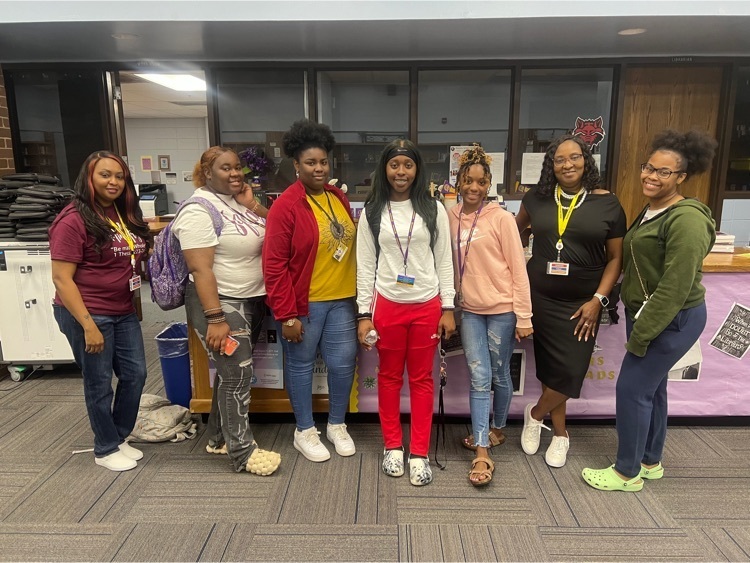 Seminole Community, We will have a special call meeting Tuesday, May 24, 2022 at 6PM to discuss the school calendar. The public will be able to voice their opinions both for and against the adopted calendar for the upcoming school year. In order to be heard email Dr. Toriano Green at
tgreen@osd1.org
​ by the close of business Monday, May 23, 2022 with your name and view (which way you side) in order to speak. We are asking that you provide this information so we can set up speakers. There will be no day of sign-ups. Each speaker will have 3 minutes to speak.