Osceola Police Department invites you to National Night Out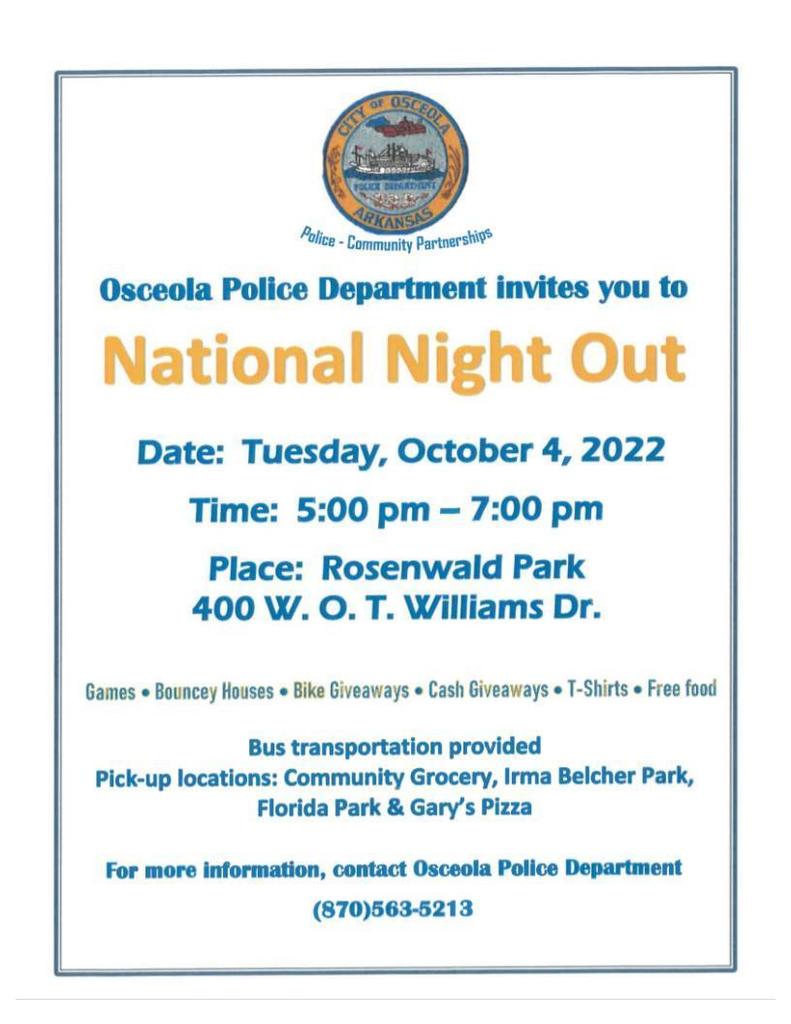 Checkout Chartwells October Newsletter!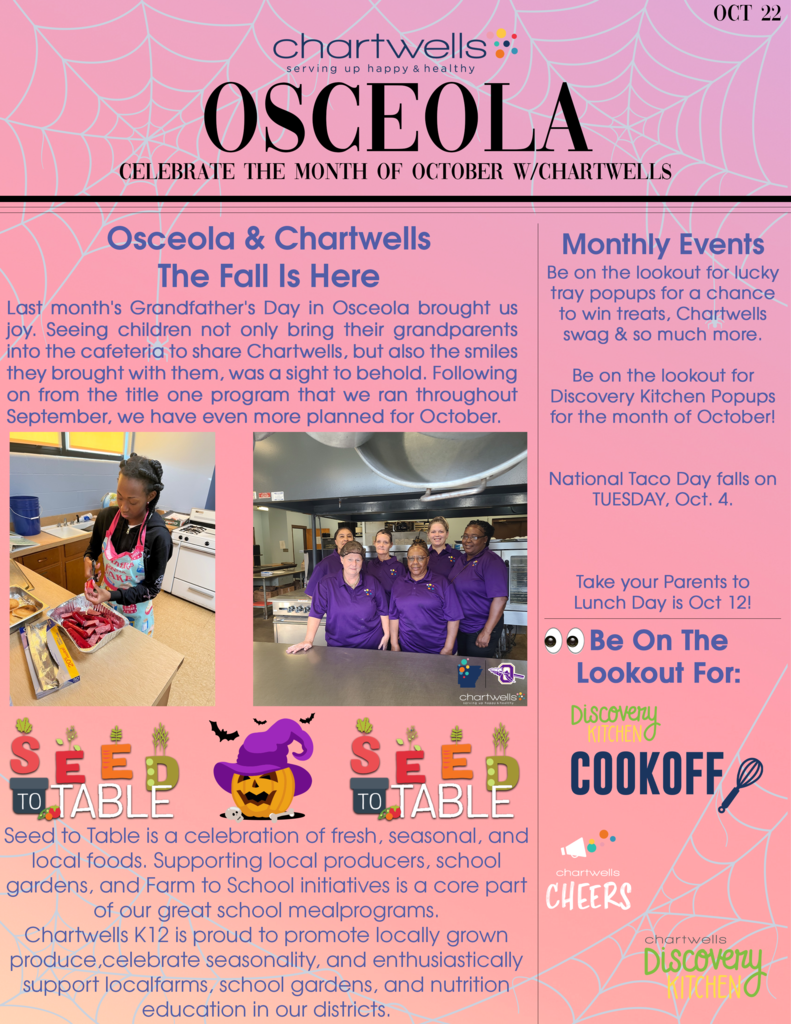 It's Fall Break time! Fall Break is September 26th - October 7th. Students will return on October 10th.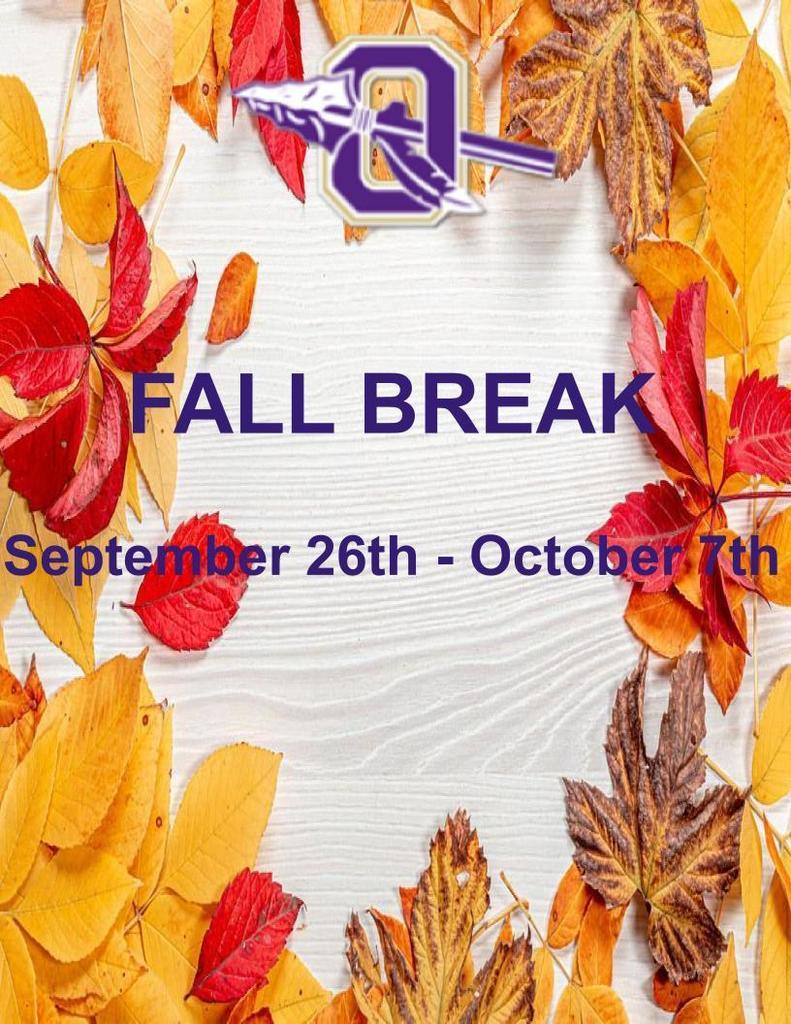 Dear Parents and/or Guardians, Osceola Middle School has a duty to protect our students. In doing so, we must inform you that our start time is 8:00 a.m. and teachers arrive on campus for duty at 7:20 a.m. Students who are being dropped off or walking to school prior to 7:20 are at risk of being unattended. We care about the well-being of our students and want them to be safe at all times. Please do not drop your child off prior to 7:20. Thank you for your cooperation. Thank you, Ms. Leaks, Principal

Attention Parents and Guardians: The Child Passenger Safety Education Program in the Injury Prevention Center at Arkansas Children's Hospital is conducting a brief survey. Please visit the link or QR code below. Complete by October 7, 2022 for a chance to win a $25 gift card. Here is the URL code:
https://redcapwap.archildrens.org/redcap/surveys/?s=LPDANXET7T334YYH


Happy National Hispanic Heritage Month!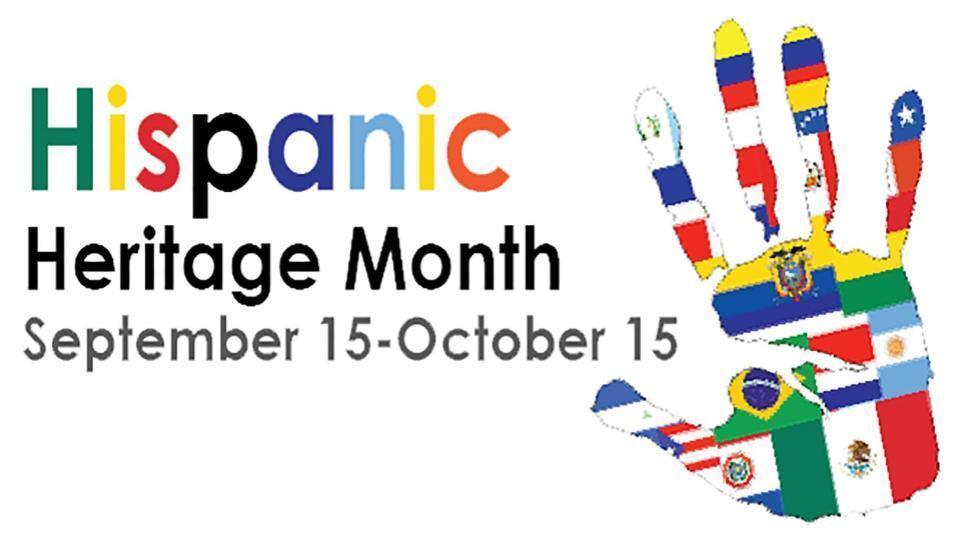 Peace Week Lesson Plans, Art and Essay Contest Arkansas Peace Week (September 18-25) offers great youth programs for schools and youth programs. Peace Week Essay Contest – Essay Contest for 7th – 12 Grade Students 1st, 2nd and 3rd Place winners in six age categories will receive prizes. Entry Deadline September 6, 2022 Post our Peace Week Essay Contest Flyer at your school or community center. Winners are invited to read their essays at the Arkansas State Capitol on September 25. Peace Week Art Contest – Art Contest for 1st -12th Grade Students 1st, 2nd and 3rd Place winners in six age categories will receive prizes. Entry Deadline September 6, 2022 Post our Peace Week Art Contest Flyer at your school or community center. Finalists will be displayed at the Arkansas State Capitol. September 18-25. School and Group Lesson Plans and Resources Lesson plans and resources developed in partnership with LRSD and Volunteers in Public Schools (VIPS). We invite all Arkansas schools and youth groups to participate and present these lessons teaching peacemaking skills to the youth in our state. Please share this with children and organizations you know. Schools, teachers, faith groups and other youth organizations are encouraged to sponsor and guide students with their submissions. We began these programs in 2017 when Pax Christi Little Rock (PCLR) worked with school counselor Mildred Calhoun to develop a peace curriculum for Little Rock's Rockefeller Elementary. The following year we worked with Volunteers in Public Schools (VIPS) and Little Rock School District to expand these non-violence lesson plans and resources for elementary age students. In 2021 over 15,000 students participated from Little Rock School District, Pulaski County Special School District, and many private schools. Today schools and students from all over the state participated in Peace Week. In our first year of the Peace Week Art Contest and Peace Week Essay Contest we had over 500 entries from all over the state: from Bella Vista to McGehee and Blytheville to Eldorado. In 2022 we seek to continue offering the programs all over the state. Please visit our website
www.arkansaspeaceweek.com
or our Facebook Page
https://www.facebook.com/arkansaspeaceweek
for the latest information. Email
arpeaceweek@gmail.com
with questions.


Check out Chartwells September Newsletter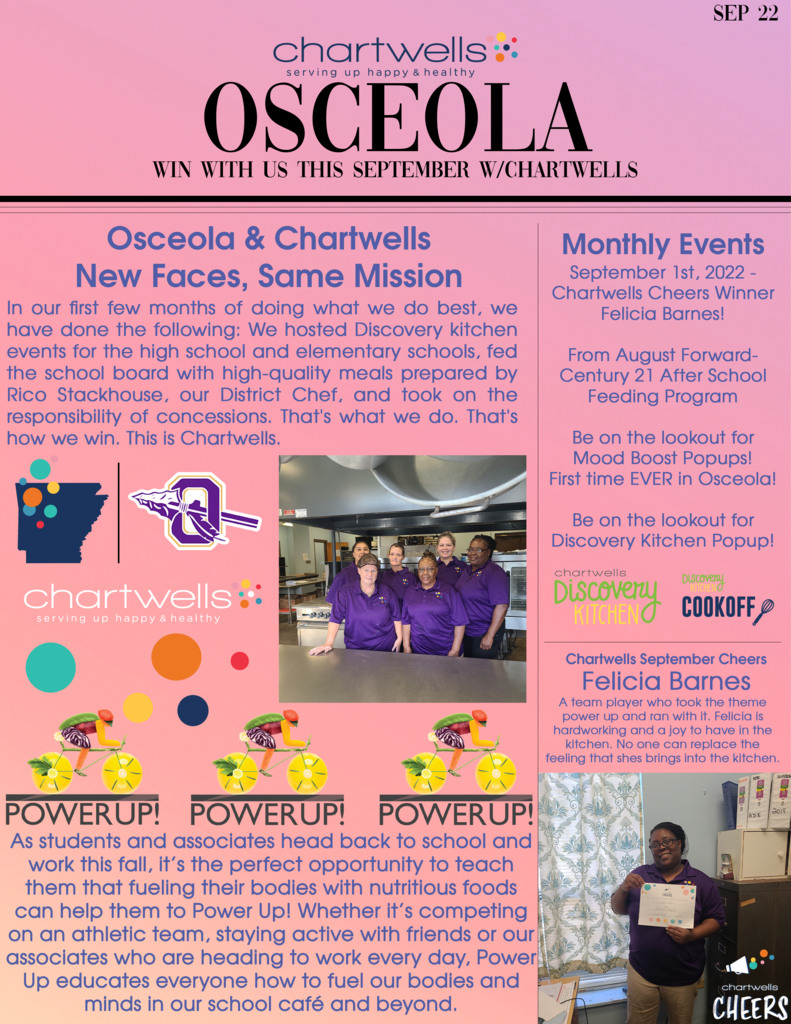 Thursday, September 1st will be our first Parent/Teacher Conference. Conferences will be held from 8:30am to 3:00pm. Students will not attend Thursday or Friday. Osceola School District will be closed Monday, September 5th for Labor Day. School will resume regular hours on Tuesday, September 6th.


The Students in 21st Century After School Program @ Osceola Middle School had a great first day.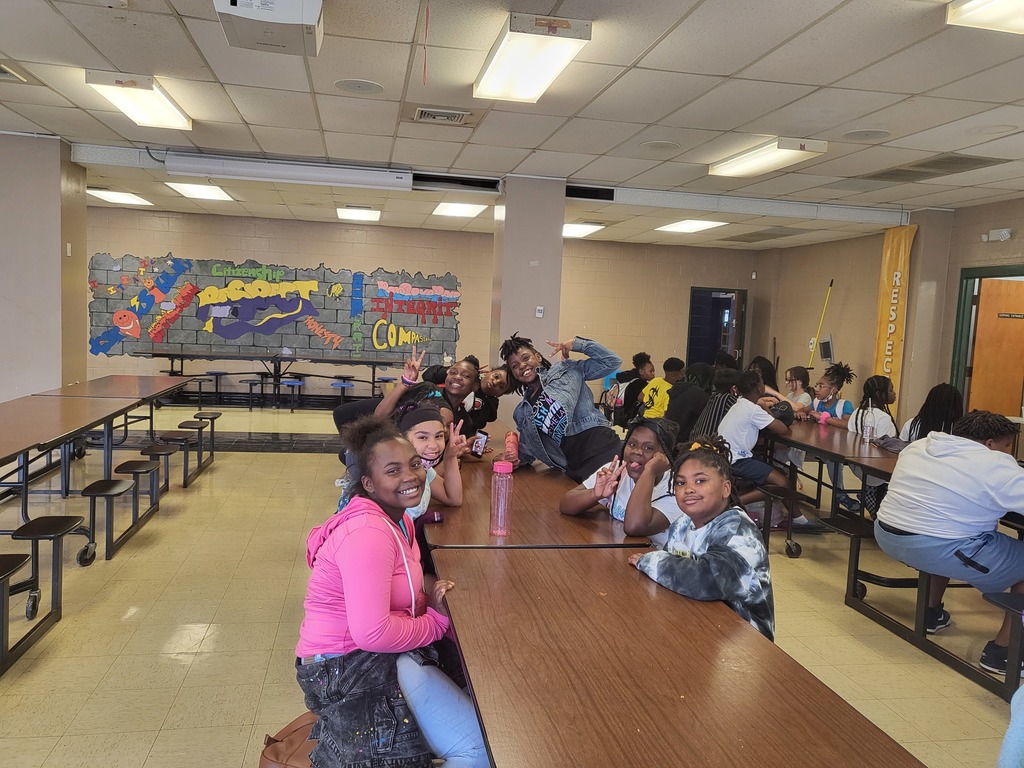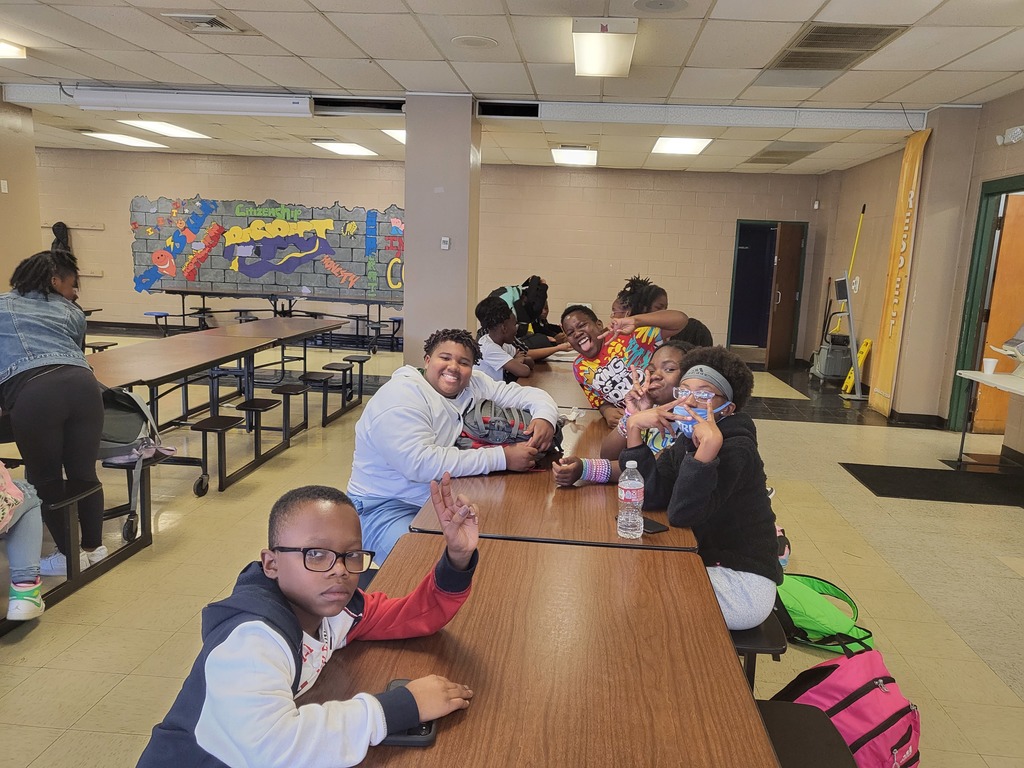 There was an error in our robo call system today. Everyone received a call about students being absent. We apologize for the inconvenience and are working on getting this error fixed
OUR WORK IS POWERFUL!! #learningisfun #ourstudentswillsucceed #brightfuturesahead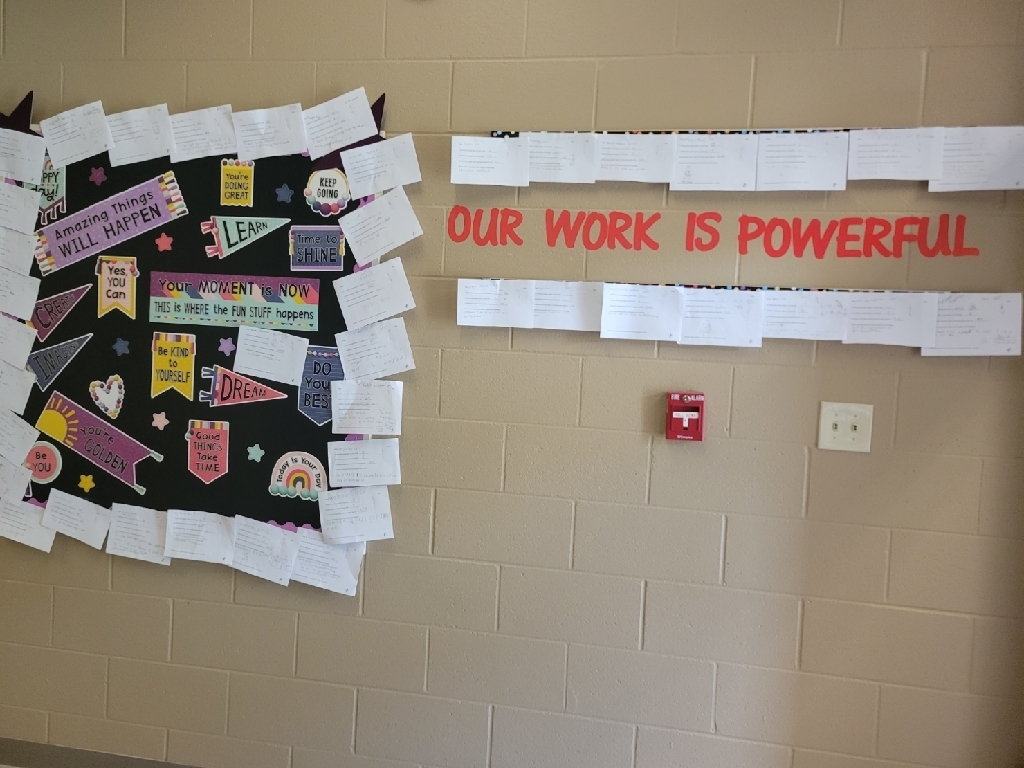 A message from Chartwells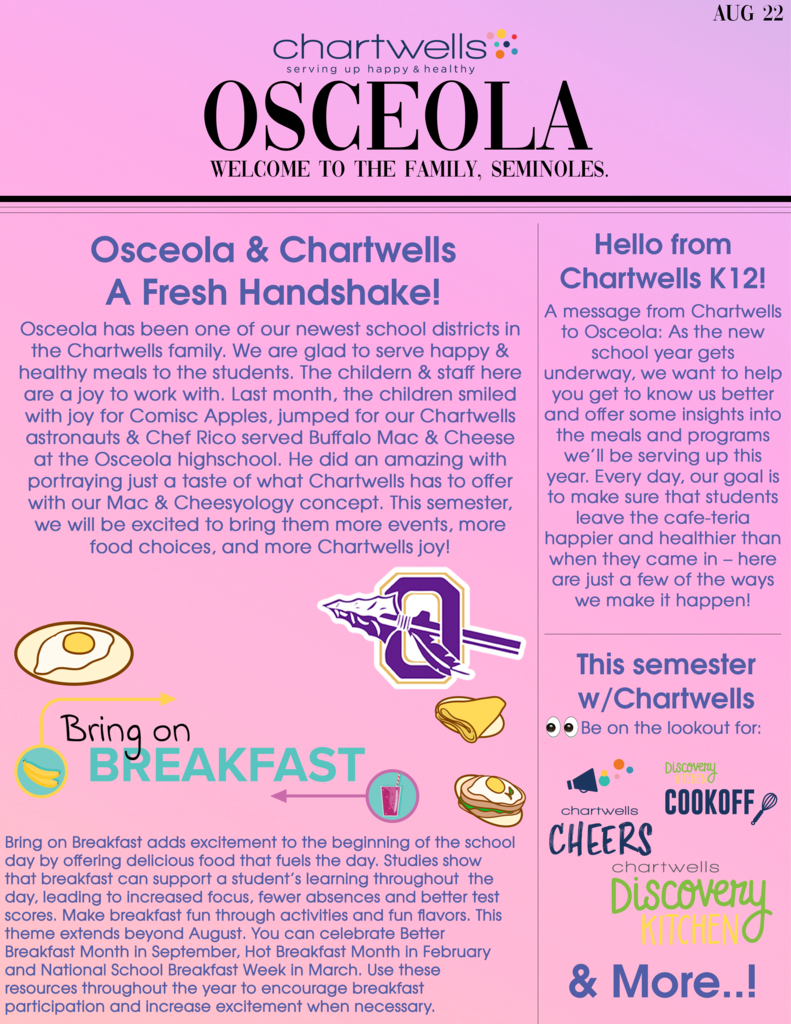 OMS students are putting the work in for science this week!!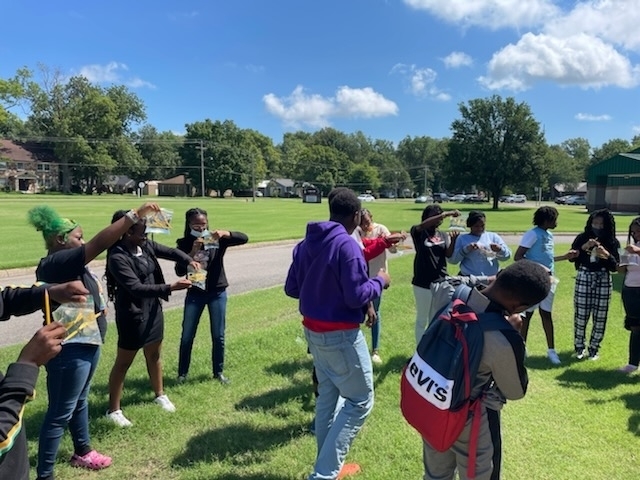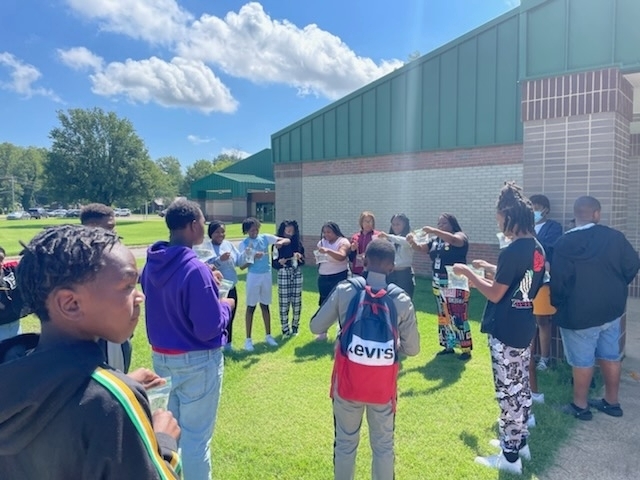 OMS would like to thank the brothers of Kappa Alpha Psi Fraternity, Inc. for their $500.00 contribution to the middle school students. This money will be used to implement our math club.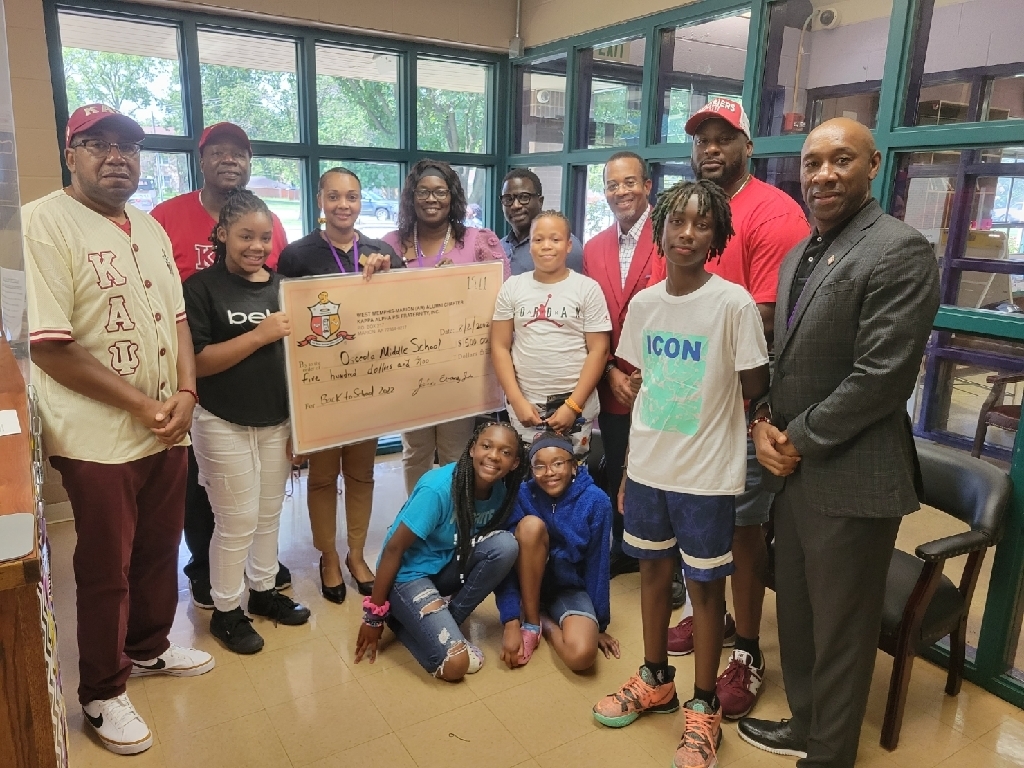 Attention Retired Teachers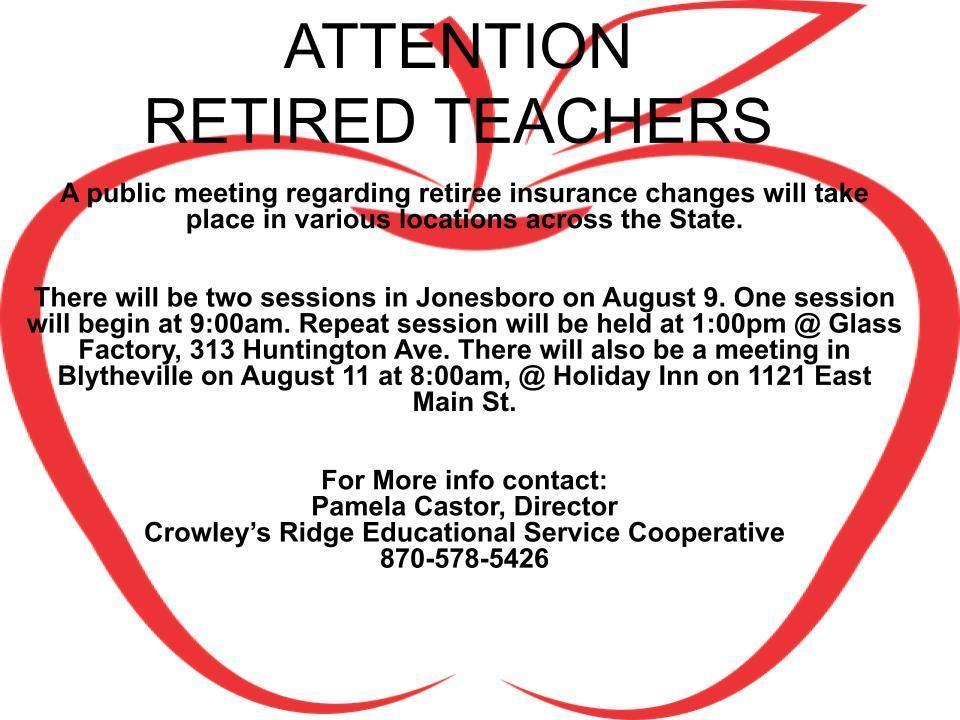 Osceola Seminole's Football Schedule for 2022-2023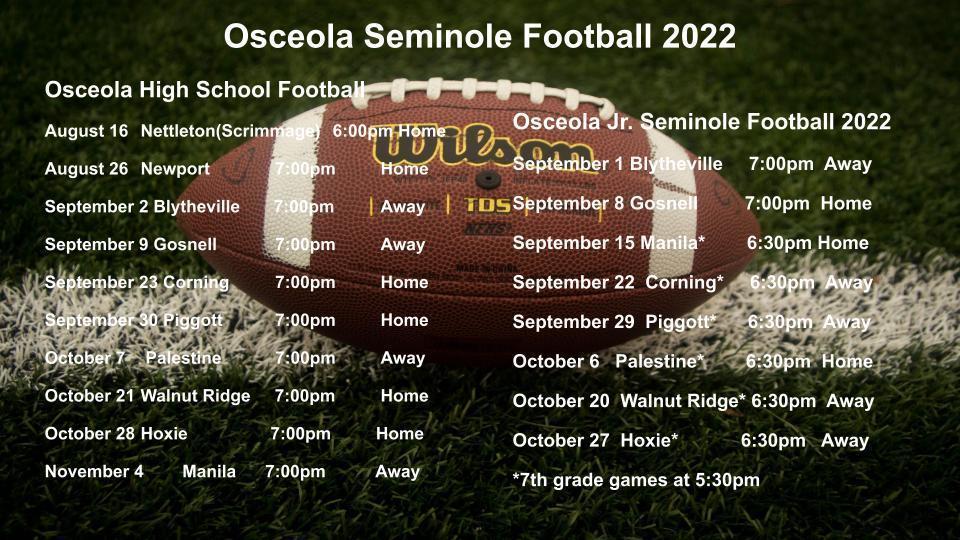 ATTN: Athletic Parents Osceola School District will be holding a mandatory meeting for parents of student grades 7th - 12th participating in any sport at Osceola School District, this includes all sports and cheerleading. The meeting will be held at the High School Cafeteria on Monday August 1, 2022 at 5:30pm
Join us tomorrow for Open House!