Mighty Marching Seminoles Band Practice for Grades 7th-12th will be held July 18, 2022 at Osceola High School from 5:00 pm - 7:00 pm.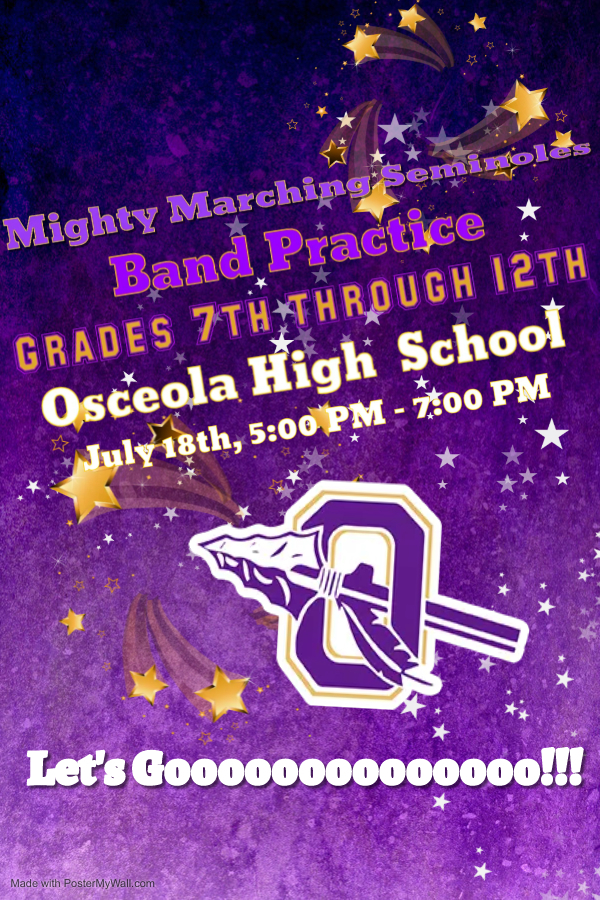 Osceola Middle School 2022-23 School Supply List
ATTENTION OMS CURRENT & FUTURE PARENTS: Starting Monday, July 11th, parents need to call or come to OMS to register new students. If parents are unable to register students next week, we will not be able to register students until after 1pm on July 25th. Parents of students who currently attend OMS please notify the office for address and phone number changes. Student schedules will not be available until Open House. Thank you parents/guardians for all that you do! 💜💛
ATTENTION FUTURE LAWYERS!! Want your students to experience a Harvard class while still in School?  Learn with Leaders is glad to invite applications for the Future Lawyers  Program by Harvard Student  Agencies at Harvard  University for its July 2022 cohort, a first-of-its-kind initiative to introduce the field of law to high school students (grades 8th to 12th). Program Start Date: 30th July 2022 Program Duration: 2 weekends Program Fees:  $240.00 Eligibility: Grades 8th to 12th Mode: Zoom (video conferencing) Application Deadline: 15th July 2022 For more details, visit: 
https://learnwithleaders.com/futurelawyersprogram-july

Osceola Middle School is having a Majorette Dance Informational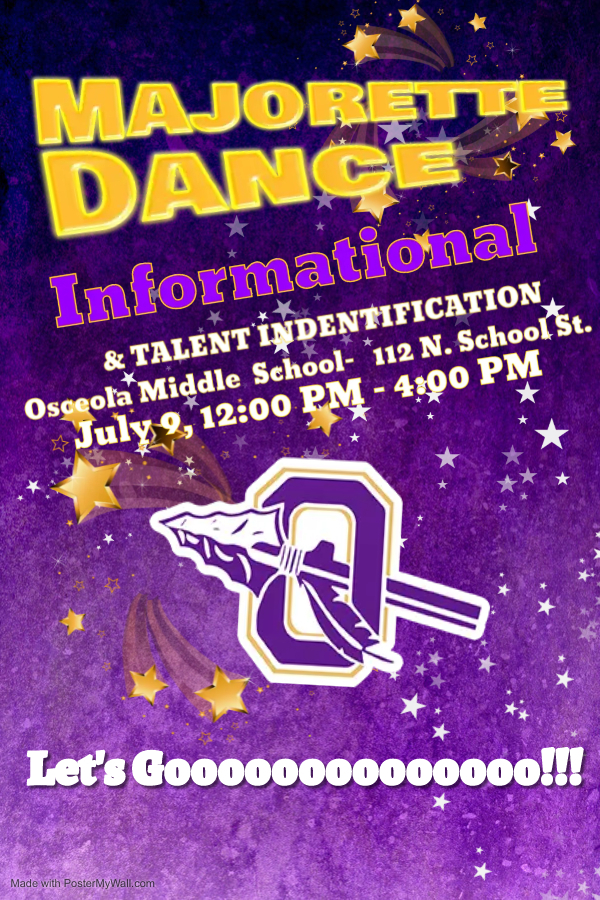 Join us for our back to school open house!!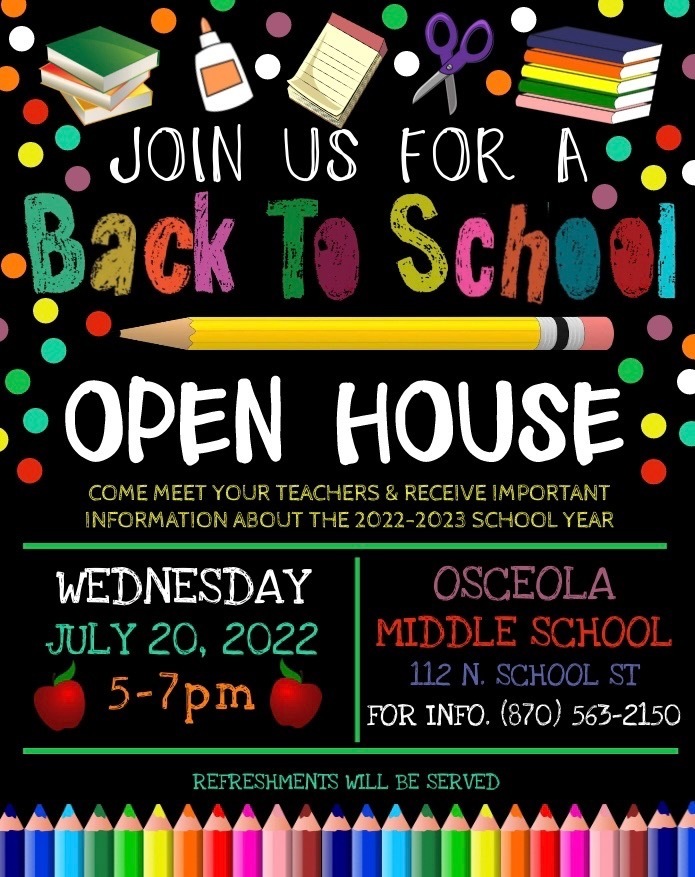 Osceola School District will be closed Monday, June 20, 2022 in observance of Juneteenth.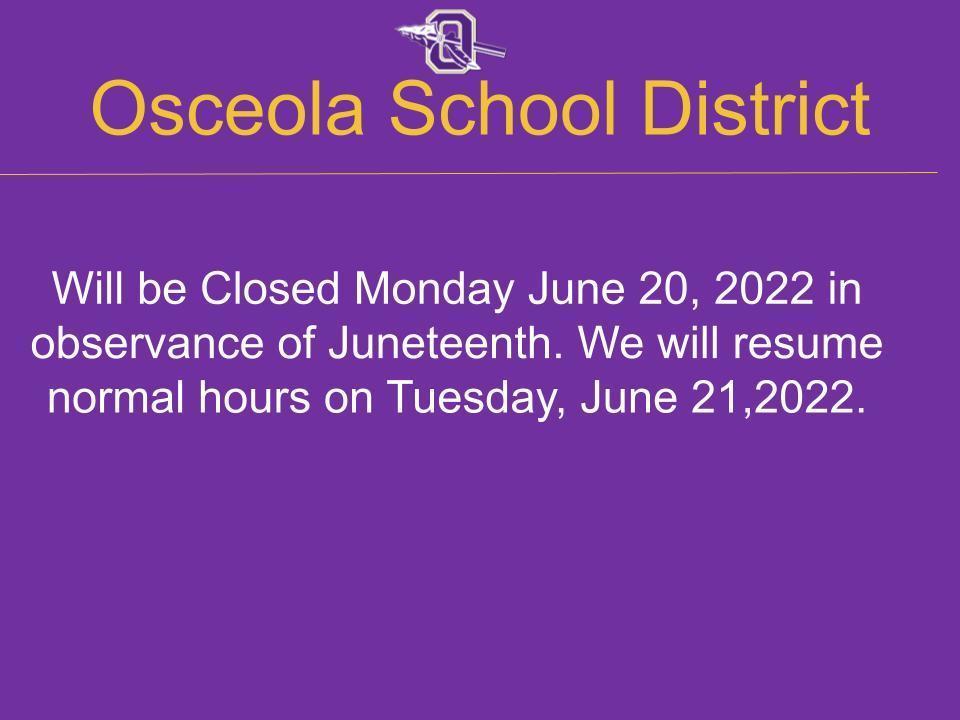 Osceola School District Substitute Teacher Training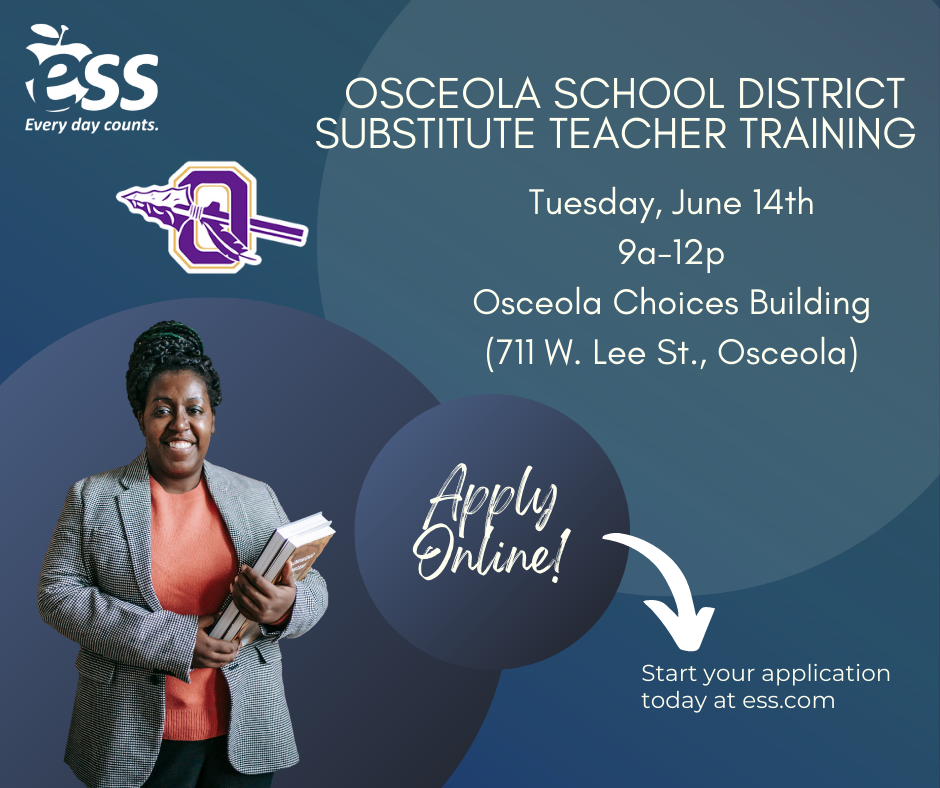 ATTENTION PARENTS & STUDENTS!!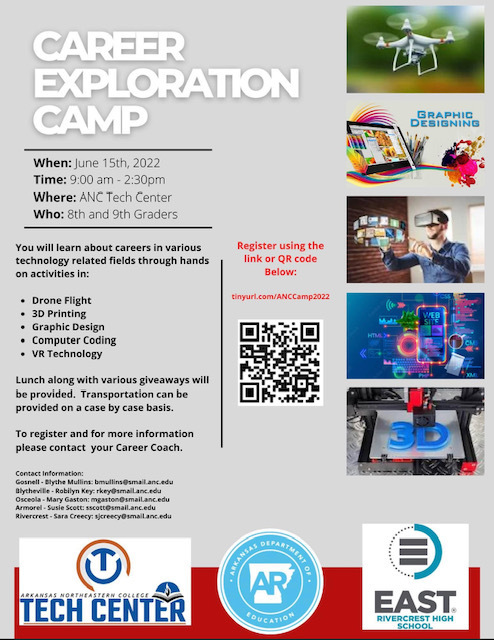 ATTENTION OSCEOLA MIDDLE SCHOOL STUDENTS & PARENTS!! 7th & 8th Grade Only If your child (7th/8th grader) is interested in joining the OMS band (performances, art of music, & drumline) please contact OMS at 870-563-2150, and leave your name, your child's name, and your phone number with Mrs. Carter or Mrs. Moody. OMS will host an interest meeting in the near future. We are super excited about our future band!!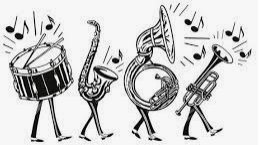 Parents and/or guardians, your child's report card will be mailed to the address on file if he or she was not present at school. Thank you for a great year! Please enjoy the summer break and be safe.

Osceola School District will dismiss early Friday, May 27, 2022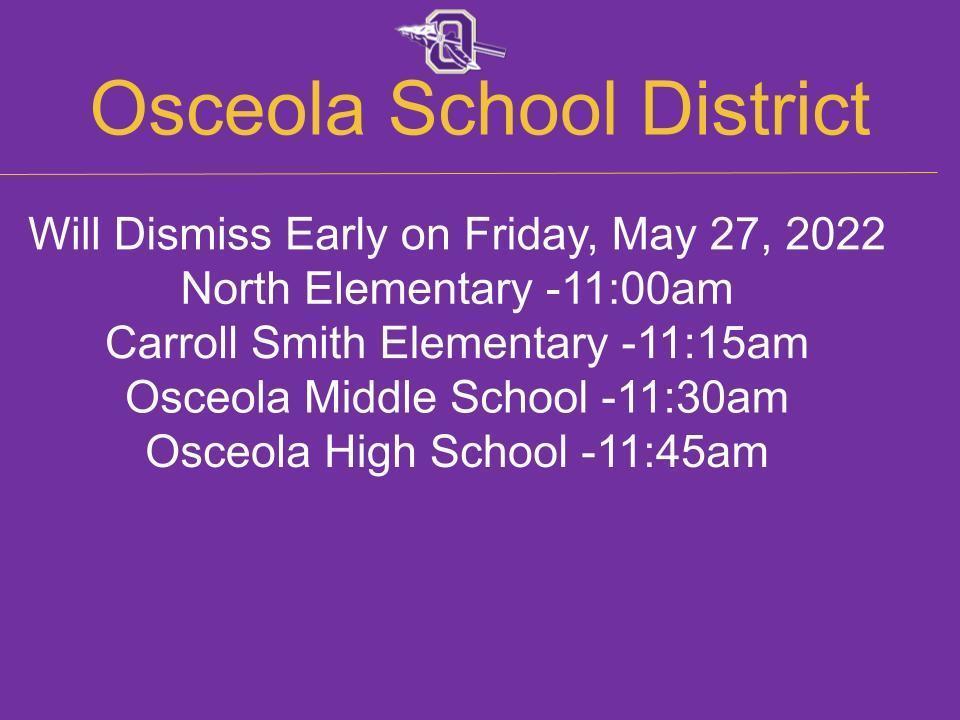 Osceola School District will dismiss early on Friday, May 27, 2022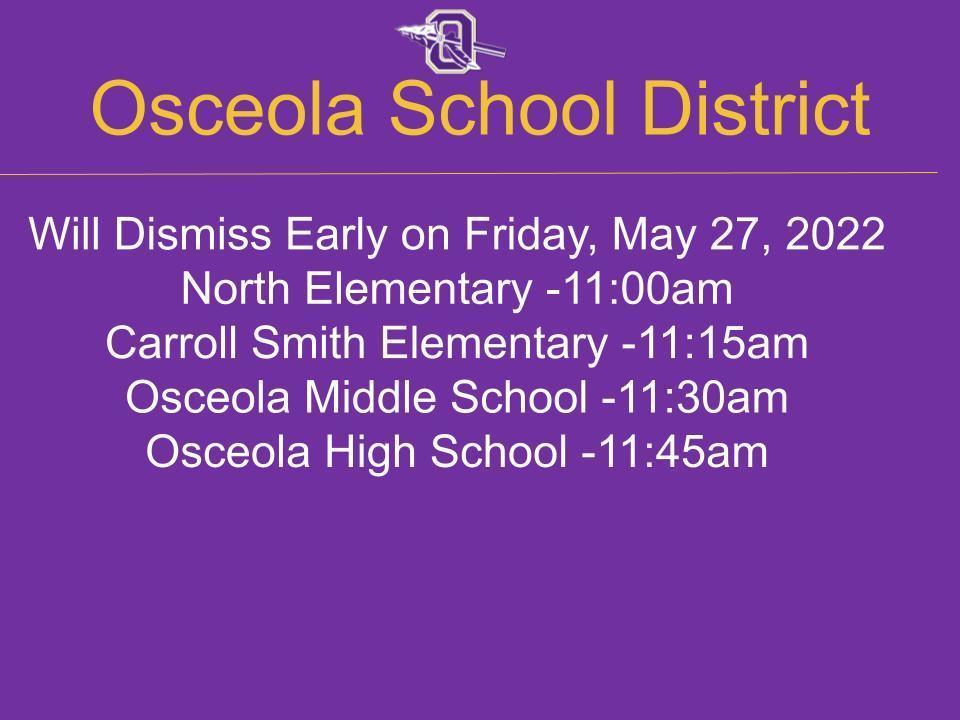 Osceola School District will Dismiss early on Friday, May 27, 2022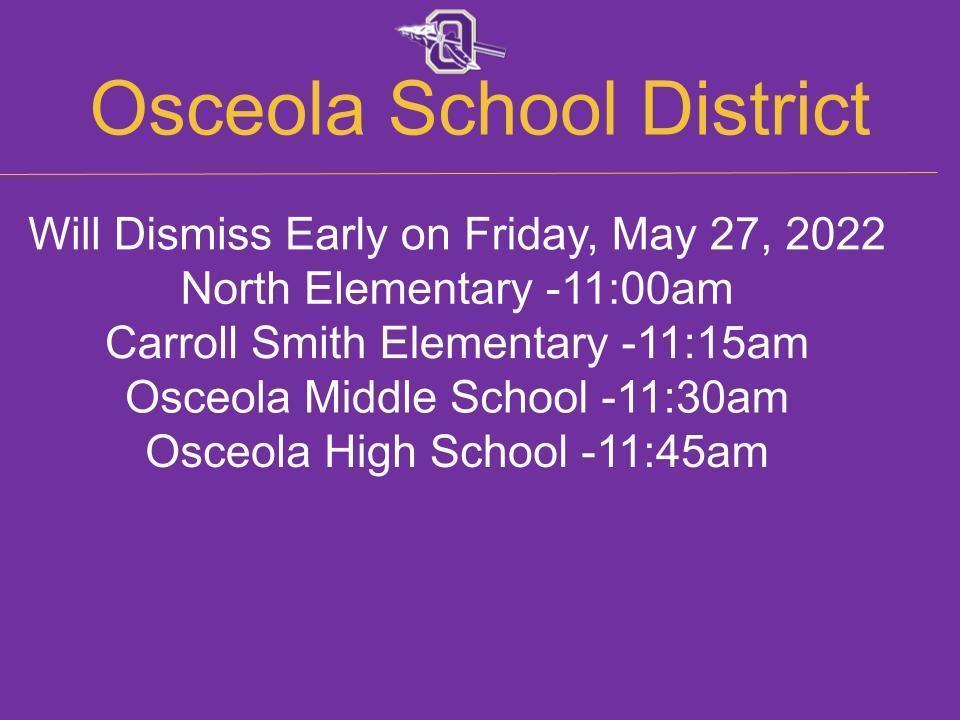 School is still in session at OMS! It looks like Law and Order in Mr. Mosby's 7th grade class. I spy blood, a ramshackled desk, and a board of suspects! #interactiveliteracy #learningisfun #OMSrocks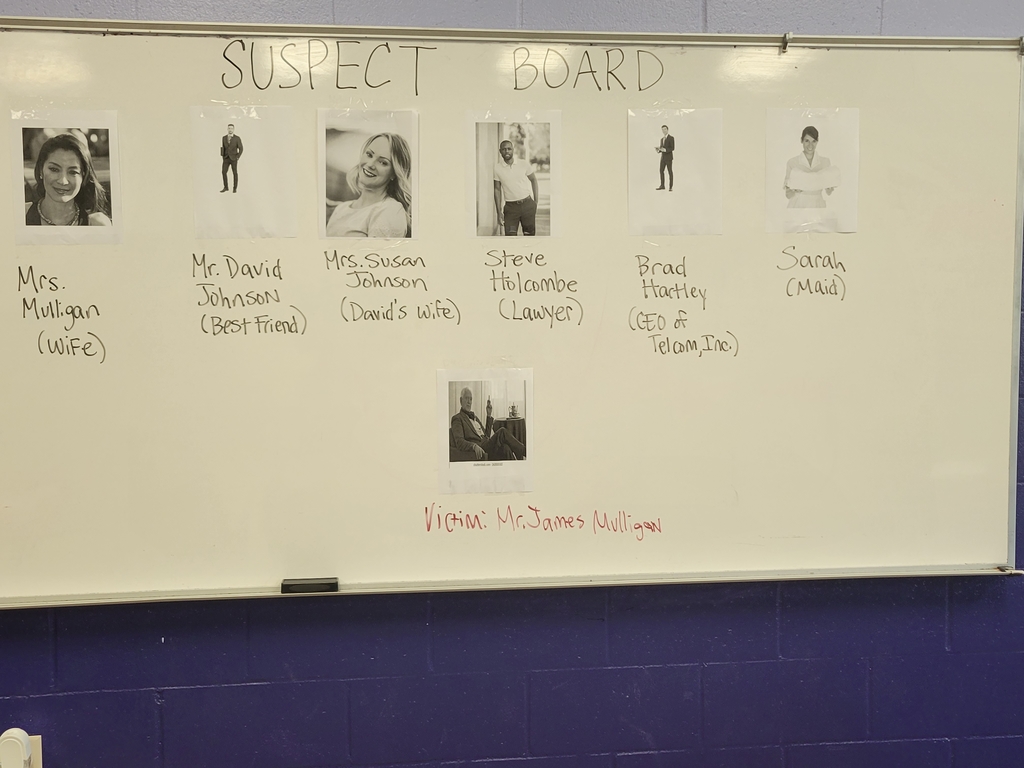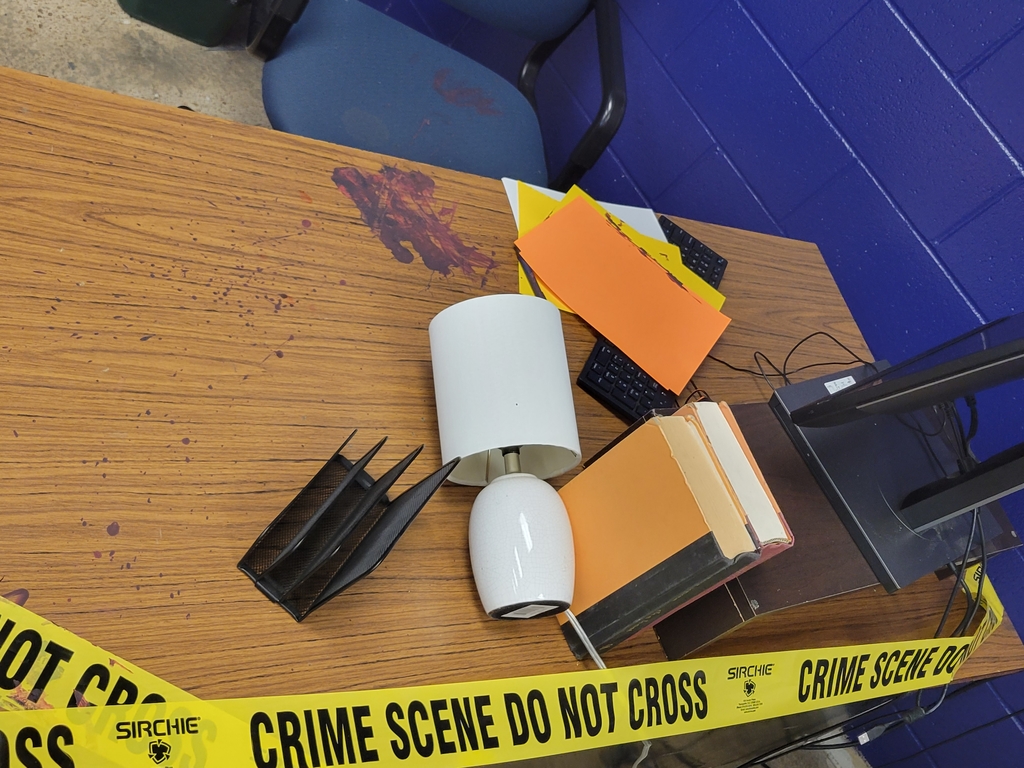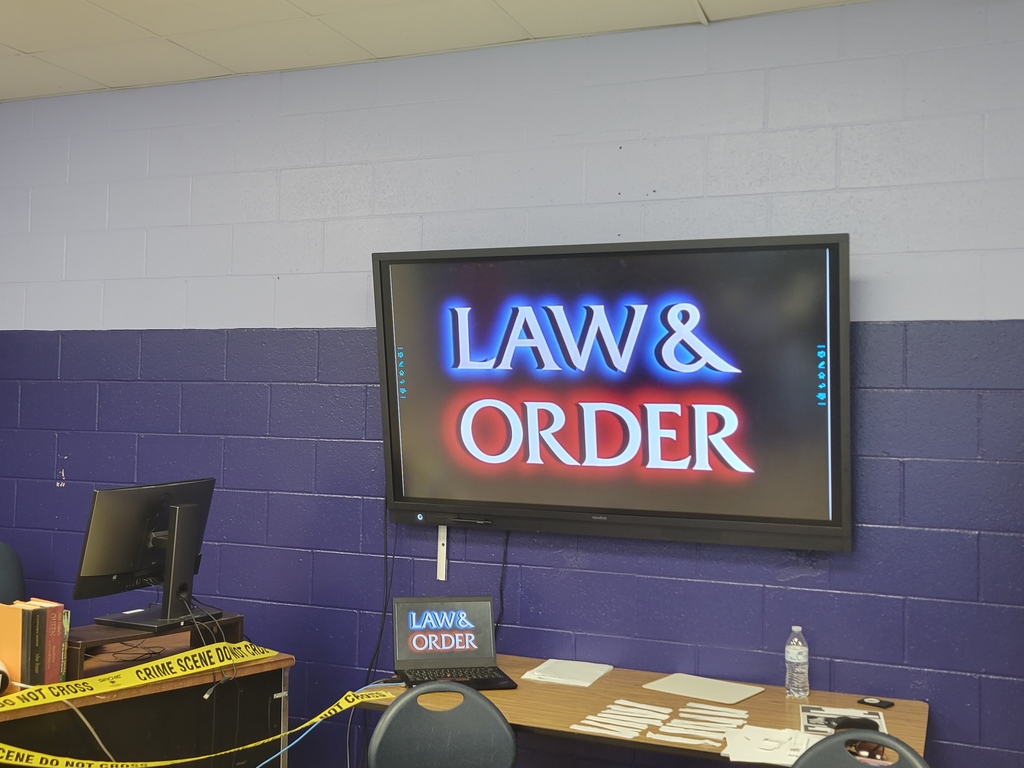 We have 2 weeks of school remaining, and OMS students are yet learning and being creative. Mrs. Williams' 5th grade science class is making homemade ice cream as they review the states of matter. #lifeskills #learningisfun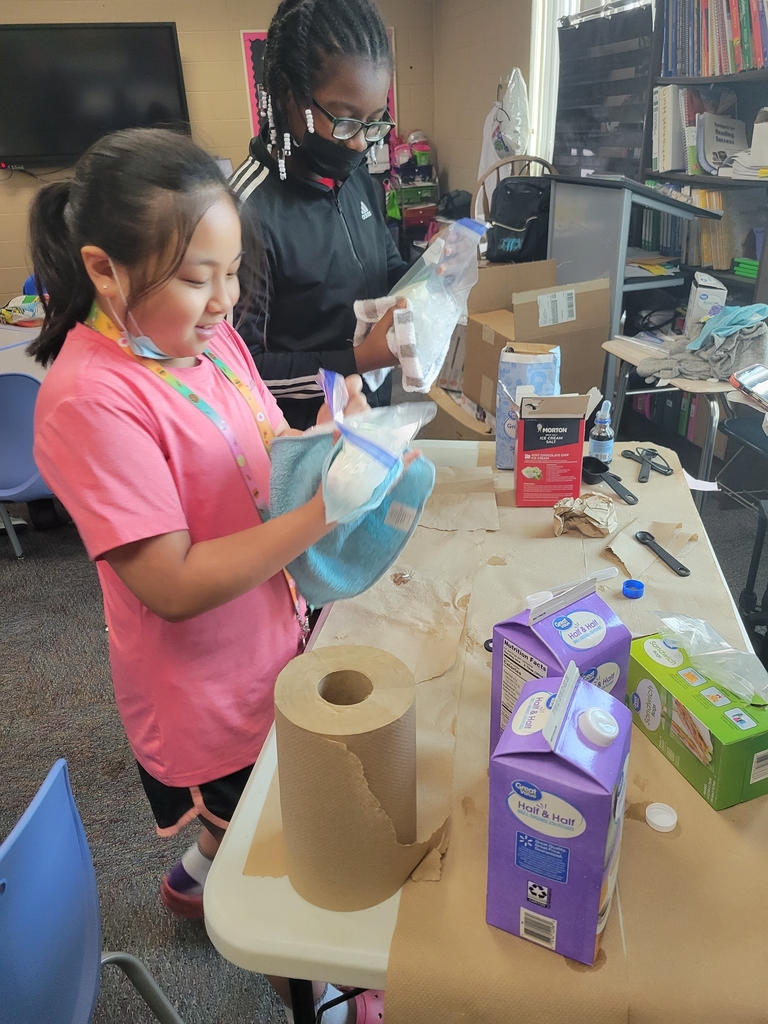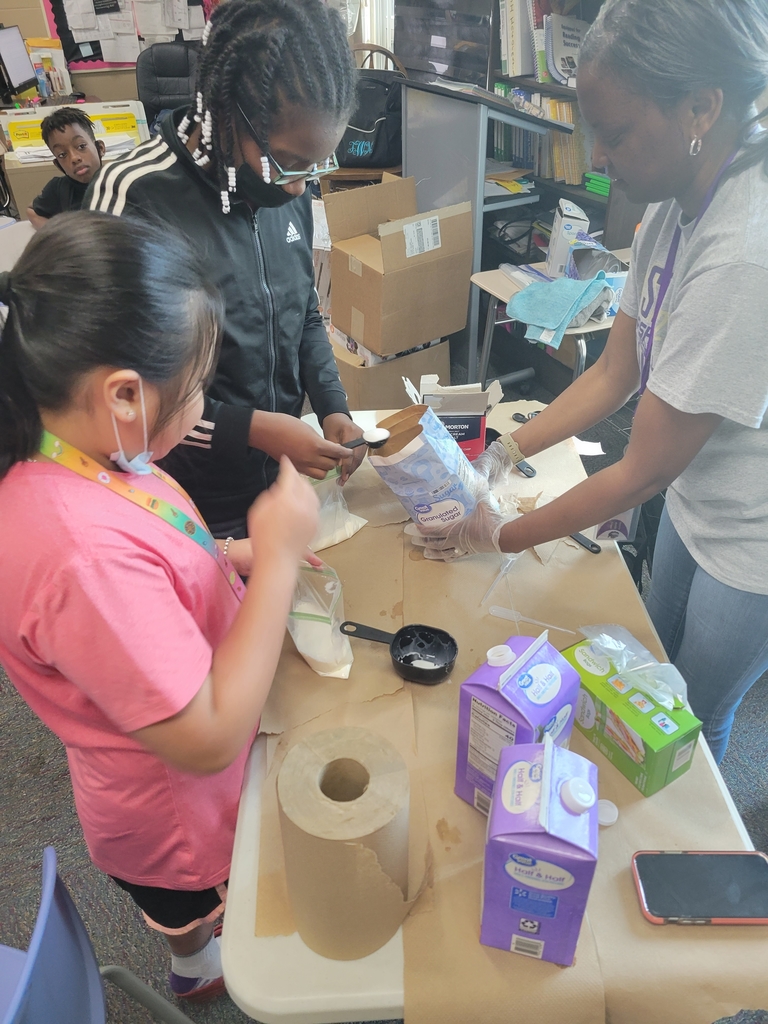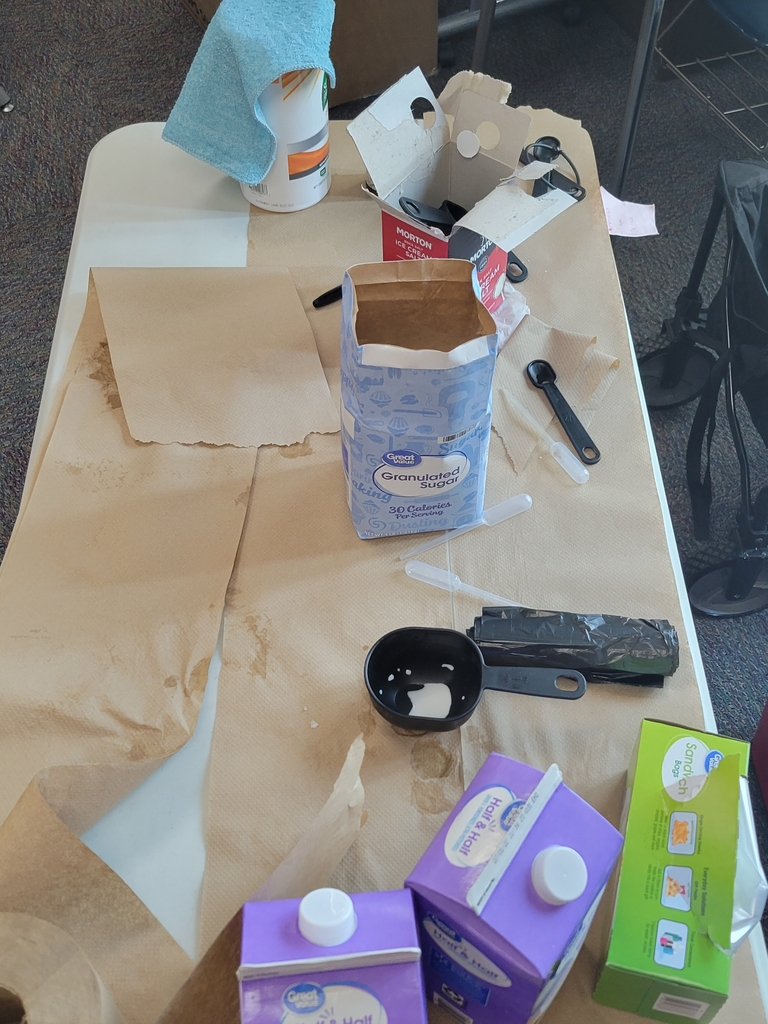 Mr. Mosby's 7th grade scholars are learning about the judicial system through debating. Debating is a valuable activity for students of all skill levels. Debating teaches useful skills for other academic pursuits and life more generally. Debating also helps students build confidence in public speaking and expressing their ideas eloquently. #lifelessons #socialskills #OMS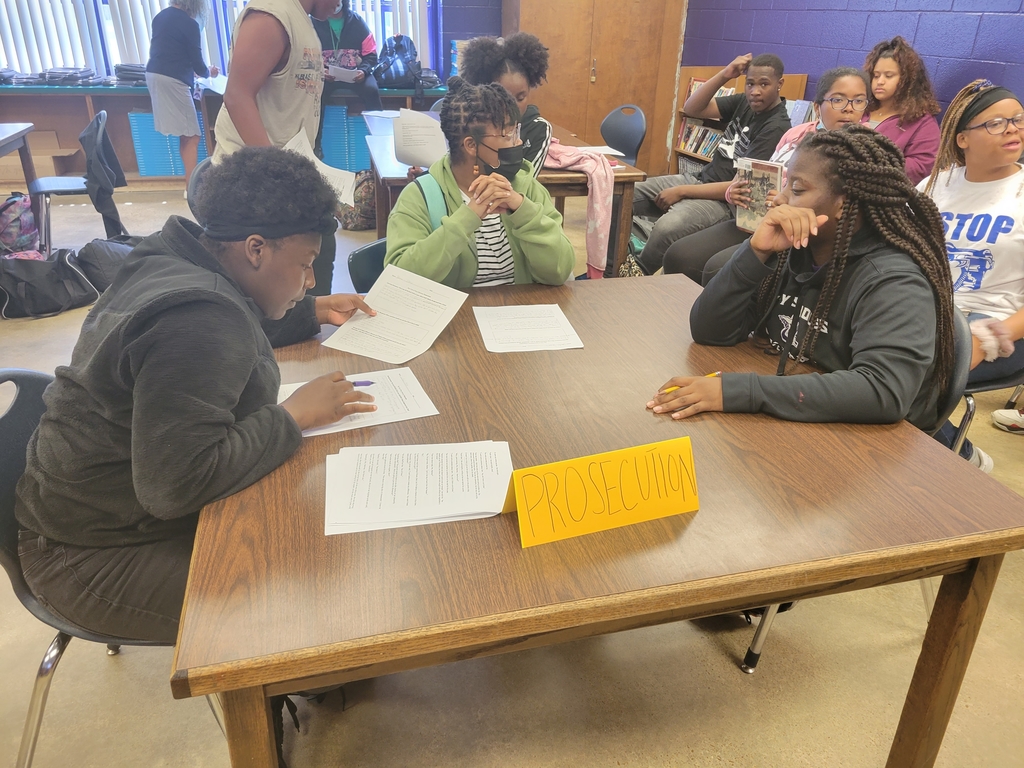 Happy National Principals' Day to our fearless leader, Ms. Kenya Leaks!! 💜💛 #OMS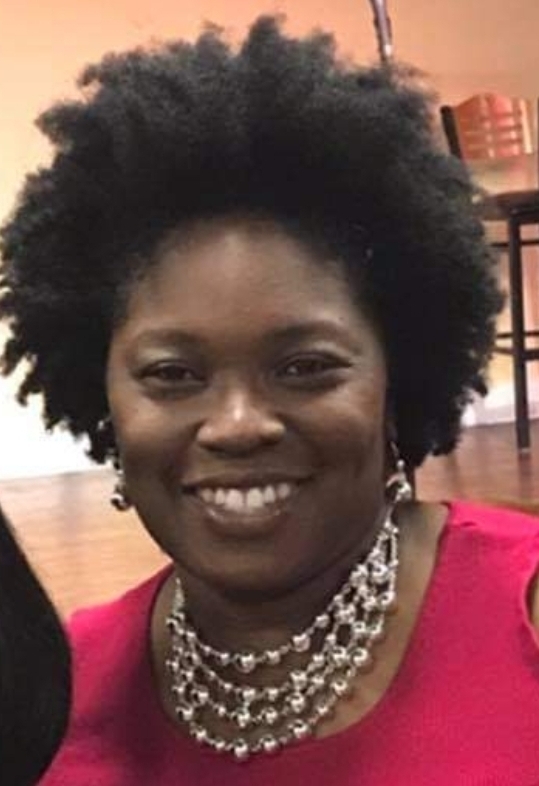 Ms. Indy's 7th grade math class is highly engaged in their lesson on decimals today.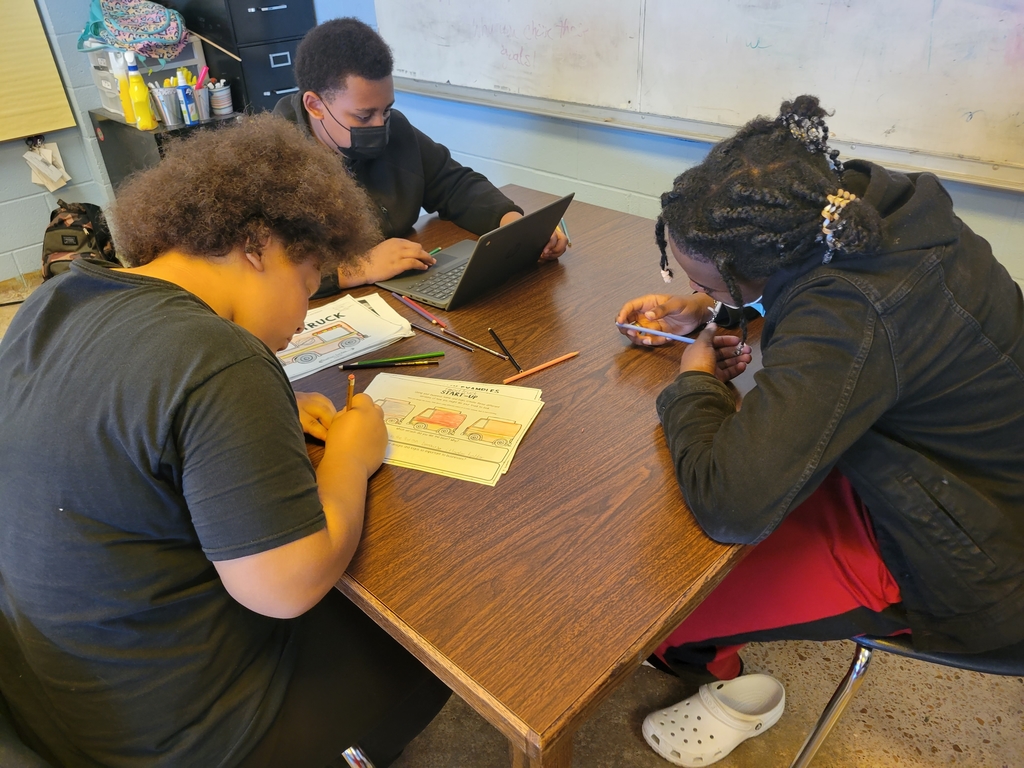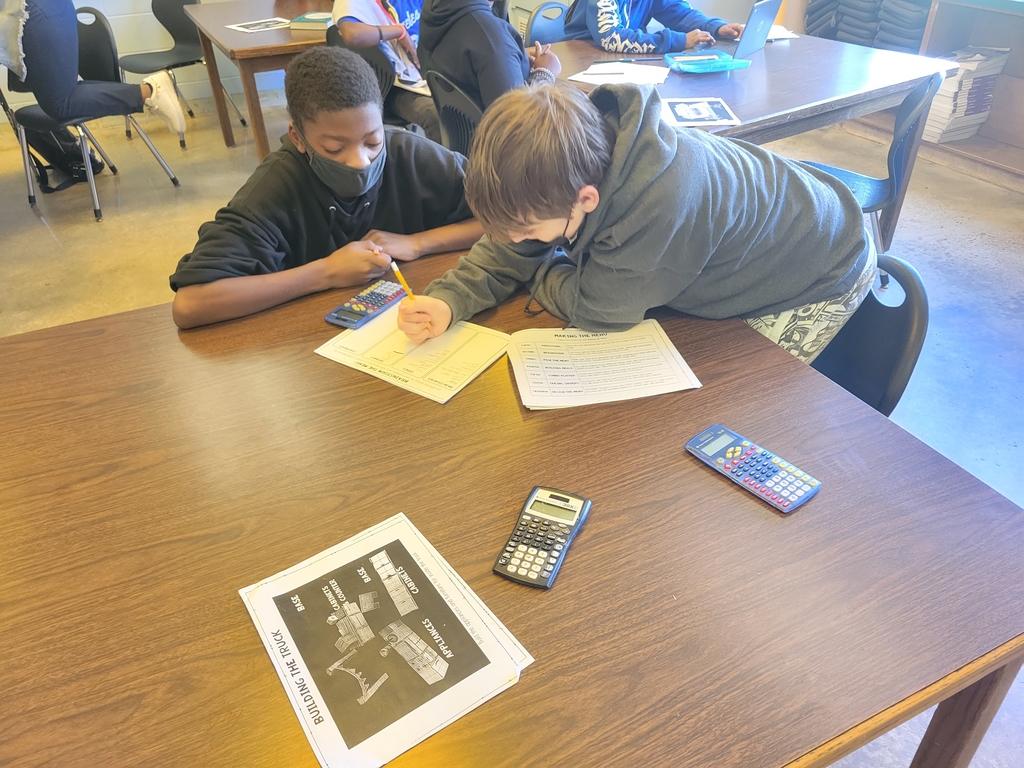 Happy Administrative Assistants' Day!! These ladies are a blessing to Osceola Middle School. We appreciate all that they do!!! 💜💛💜💛